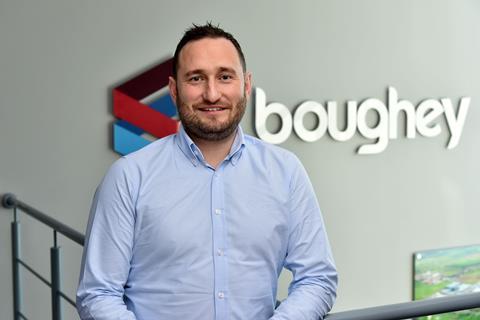 Logistics provider Boughey Distribution has appointed Alex Hall as its new finance director.
He will take over from Ian Sherratt, who is retiring after 10 years in the role.
Hall joins the company having previously held senior positions at Wincanton and XPO logistics.
At XPO, he was appointed head of finance of one of the company's UK business units. Most recently in 2021, he moved to the newly created GXO, where he held the same position.
In his new post at Boughey, Hall will be in charge of the finance team. He will be responsible for financial planning, accounting and helping to deliver positive financial results.
"Alex brings with him an impressive 16-year track record of financial expertise and experience within our industry, all gained with major logistics companies," said Boughey MD Angela Carus.
"He is a great addition to our board, bringing a wide perspective, ideas and energy to our business."
Hall said: "Taking up my inaugural directorship with an established and successful company like Boughey is a real opportunity for me.
"This is a special business with long-standing partnerships with food industry customers, a committed team of people and a refreshing ability to work flexibly and quickly to react to customer needs."
Hall is a CIMA qualified accountant and is studying for an Executive MBA at the University of Manchester's Alliance Business School.