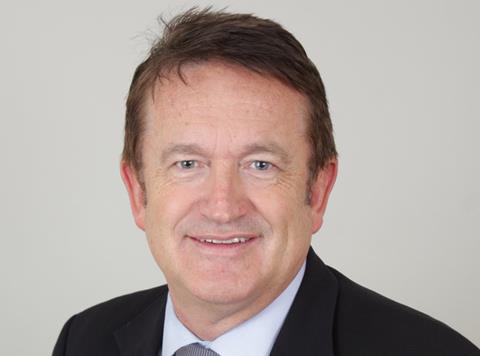 Dairy co-op First Milk has appointed fmcg veteran Clive Sharpe as its new chairman.
Sharpe – who boasts a career spanning 35 years across various food manufacturing categories – joins the business on 1 February. He has been chairman of Peters Foods since 2009 and will retain the role alongside his new position with First Milk.
He was also chairman of Quorn Foods between March 2011 and October 2015, and has previously worked as CEO of both Homepride Foods and Golden Wonder, in addition to holding various senior roles with WT Foods, Burtons Biscuits and Duerrs.
Sharpe replaces former Tory environment secretary Sir Jim Paice, who left First Milk last autumn citing the need for its board to appoint "more people with real commercial and business skills".
The co-op subsequently made sweeping changes to its governance as part of a turnaround plan initiated by CEO Mike Gallacher designed to arrest its financial difficulties.
The appointment of Sharpe brought "a wealth of commercial and leadership experience to the new First Milk team", said Gallacher, while interim chairman and farmer director Nigel Evans said the new chairman possessed good industry connections and had a track record of "leading transformational change" across a variety of branded and private label businesses.
His arrival follows the appointment of Kenny Bain as group operations director, Brian Mackie as chief operating officer, and former MD of Müller UK Carl Ravenhall as a non-executive director last autumn.
"The business has made rapid progress in difficult circumstances over the last nine months and this appointment, together with accompanying changes in our board structure will strengthen our cooperative for the long term," added Mike Gallacher. "The pace of change will continue as we reshape First Milk to deliver for our farmer members."
Gallacher and the new First Milk board had "set a clear direction for the business, and a huge amount of progress has been made over the last nine months", said Sharpe. "I am attracted by the potential of First Milk and the opportunity to get the company working well for its farmer owners," he added.