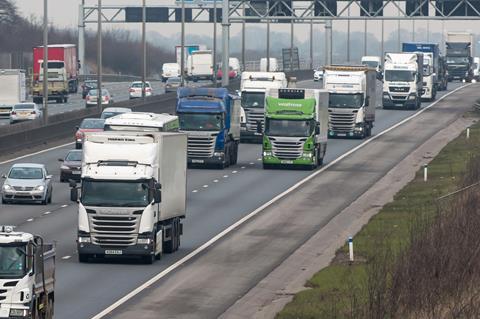 The food industry has welcomed the government's decision to include the entire supply chain on its list of key workers.

The decision means parents working within retail, production, logistics and delivery will qualify to send their children to school during the planned closures which will come into force on Monday 23 March.

Under the new guidelines, published 19 March, key workers will include: "Those involved in food production, processing, distribution, sale and delivery as well as those essential to the provision of other key goods (for example hygienic and veterinary medicines)."

It follows Environment Secretary George Eustice acknowledging that 25% of staff working in food supply have children, promising this would be reflected in the list.
"It's absolutely vital that everyone in the food production chain is given all the help that the government has in its power to help the industry face up to this crisis," a senior industry source said.

A raft of industry leaders have welcomed the news.
Co-op CEO Steve Murrells said: "I am delighted that our valued food and funeral colleagues have been recognised as key workers. I am immensely proud of all our frontline colleagues who are working so hard at this unprecedented time, serving our customers and members. As a convenience retailer this decision helps us to continue to serve all our local communities up and down the country as well as demonstrating the importance of funeral service workers who are committed to supporting families during a time of loss. I would like to thank our customers for the patience, understanding and support they are showing to our colleagues as we all pull together at this difficult time."
"We are very pleased that the government has recognised the essential role of food distributors in feeding the nation," said Federation of Wholesale Distributors CEO James Bielby. "It's a key point in the supply chain and we made strong representations at the highest levels that distributions should be included on the list."

Association of Convenience Stores CEO James Lowman said: "Convenience stores are a lifeline for local people, providing essential goods in communities across Britain to those who can't go to larger stores, or can't get products elsewhere. The reassurance of the key worker status ensures that they can keep providing that service."

Paddy Lillis, general secretary, Usdaw, added: "The publication of the key worker list is welcome, allowing the identified workers full access to any skeleton childcare provisions which are put in place. It is vital that these workers are able to continue delivering crucial services without suffering any financial detriment."