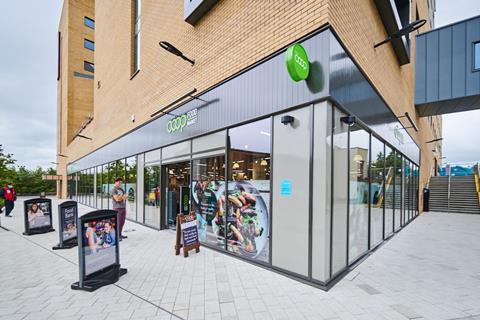 Midcounties Co-op will be closing its doors early this Christmas Eve to give colleagues the chance to spend more time with their loved ones over the festive period.
The move will see its estate close at 5pm across all trading sites, including its food, childcare, travel and funeralcare stores.
The retailer said it was a gesture for the commitment staff had shown to the society during an "incredibly challenging year".
"Our colleagues have been inspirational to everyone," said the society's chief food retail officer Rupert Newman.
"Whether that's in helping us to work with local volunteers to make over 80,000 home deliveries to the most vulnerable people in our local communities or doing whatever it takes to ensure that people had access to essential supplies during the height of the pandemic and beyond.
"As part of a package of thank you gestures for our colleagues, we thought it was important to give them the opportunity to spend more time with their loved ones over the Christmas period."
Shopworkers' trade union Usdaw has welcomed the announcement by Midcounties Co-op and is urging other retailers to take a similar stance.
Usdaw national officer John Gorle said: "When the country faced a crisis unlike any in our lifetime, shopworkers stepped up and kept us fed. They continued to work and faced increased levels of violence and abuse, as well as being worried about catching Covid-19.
"So we welcome Midcounties Co-op saying 'thank you' to their staff with the early closure of stores on Christmas Eve. Key workers have done so much this year and we are asking retailers to give their staff the longest possible break over Christmas. We don't think that is too much to ask for."