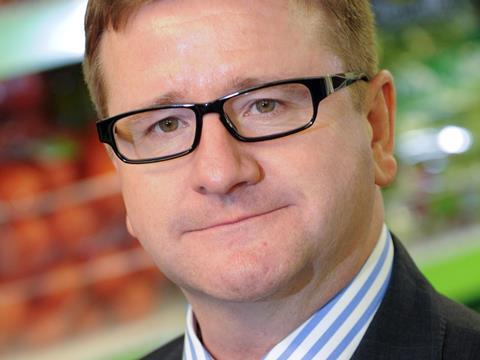 Booker chief operating officer Guy Farrant has decided to leave the business in the wake of Tesco's £3.75bn takeover of the wholesaler.

It is understood that the former head of food at M&S does not have another role to move to at this time, but is stepping down as Booker is no longer a public company. He joined as Booker Wholesale MD in 2010 before becoming group COO in 2015.

Group people director Andrew Kitching is also stepping down for the same reason.

The moves were announced internally this week via a note to staff from CEO Charles Wilson.

"As you know Booker Group is no longer a public listed company. Guy has been a first rate chief operating officer of the public company and Andrew has been a great group people director," he said.

"As we are no longer a public company, Guy and Andrew have decided to move on. On behalf of everybody at Booker we say a big thanks for the excellent contribution they have made to Booker and wish them all the very best for the future."

Wilson said Farrant's responsibilities would now come under his own remit while current head of HR Rebecca Mallows would replace Kitching.

"Rebecca joined in 1985. She is well respected across the company and will be a great addition to the team," said Wilson. As well as reporting to him, Mallows will also report to Tesco UK people director Emma Taylor.

Wilson added: "I am really looking forward to working with our leadership team to improve choice, price, quality and service for our customers as part of Tesco."

In November The Grocer revealed that CFO Jonathan Prentis and company secretary Mark Chilton had also left the business.

Prentis was replaced by Ves Bandev, who joined Booker in 2012 as part of its acquisition of Makro while Helen Williams, who joined the wholesaler in 2013, took over from Chilton as company secretary.