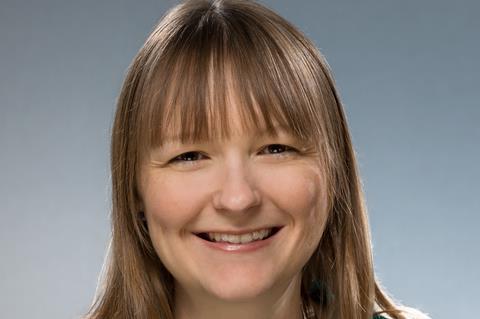 Noble Foods has appointed former Dairy Crest head of marketing Laura Sheard to the newly created role of marketing and innovations director.
Sheard joined the egg giant last week, five months after leaving Merlin Entertainments where she spent just over four years as its sales and marketing director in the UK and Australia, with responsibility for the marketing of attractions including Legoland Windsor, Sea Life and Madame Tussauds.
After starting her career as a Mars graduate trainee, she worked her way through the ranks in increasingly senior marketing roles at The Coca Cola Company, before moving to Dairy Crest in 2013 as Cathedral City marketing manager.
Sheard was appointed head of marketing for Dairy Crest's former dairy drinks business – later sold to Müller – in 2014, with responsibility for the Frijj brand, before working as head of marketing and R&D at the division between April 2015 and June 2016, when she joined Merlin.
"In joining the Noble Foods team, Laura brings with her a wealth of experience driving revenue growth and delivering impactful campaigns for much-loved brands," said Noble Foods CEO Duncan Everett.
"What is more, she shares our commitment to fostering a supportive culture, empowering teams to take the risks needed to deliver stand-out results in the knowledge that they have the support of senior management," he added.
"Laura will also be leading our innovation pipeline, allowing us to focus on and accelerate the development of a number of new initiatives that consumers demand of a leading business. We look forward to the valuable contribution she will make to the ongoing success of our brands."
On her appointment, Sheard said she was joining a business that had seen a boom in egg consumption over the pandemic.
"Our challenge is to maintain these new habits and continue to encourage shoppers to trade up into branded and premium products. With exciting plans in place for 2021 across the portfolio, including our flagship organic brand Purely Organic and market leading The Happy Egg Co, I look forward to working with the team to deliver against our ambitious business goals."