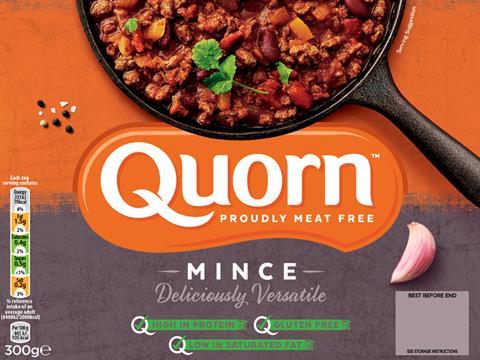 Quorn plans to create hundreds of jobs over the next five years thanks to a £150m investment in its Billingham factory as demand for meat-free alternatives continues to boom.
The meat substitute brand also revealed soaring global growth as its focus on exports following the takeover by Philippines-headquartered Monde Nissin in 2015 began to pay off.
Quorn achieved 15% growth in the UK market in the first six months of 2017, with an overall global growth rate of 19%. The business attributes the growth to the rise of the 'flexitarian' diet.
"We are proud to be contributing to the UK's export drive and to be investing in a British innovation that is vital to addressing the future need for protein across a growing global population," CEO Kevin Brennan said.
"Our growth will continue as expected, regardless of the Brexit deal that is reached. In fact today's investment is indicative of our confidence in becoming a billion-dollar brand in the next 10 years."
Growth has been strong in the EU, but an aggressive drive to grow exports outside the EU has seen the US business increase 40%, Australia by 35% and Asia, a new market for Quorn, also "succeeding", Brennan added.
Quorn made pre-tax operating profits of £13.7m in the first half of 2017 on revenues £102m.
The £150m investment will cover the expansion of the s main manufacturing facility in Billingham in the North East, making it the largest of its kind in the world, Brennan said.
It is expected to create 300 jobs over the next five year, including in construction, operating the new facilities and providing support services to the site.
Quorn uses Mycoprotein to produce a meat substitute made from fungus into a range of products such as mince, chicken pieces and sausages.
The company employees 650 staff and exports to 15 countries around the world, including the US, South Africa, Australia, Holland and Switzerland.