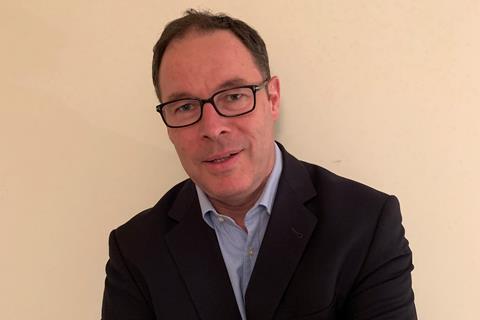 New Tesco CEO Ken Murphy is a veteran of nearly 15 years at Boots and its US parent Walgreens Boots Alliance, most recently as the latter's vice president and chief commercial officer of its global brands division.

The 52-year-old from Ireland has spent a life in retail, starting aged 15 on the tills in his dad's shop.

He went to school at fee-paying Christian Brothers College in Cork and attended University College Cork before qualifying as an accountant then studying at Harvard Business School.

In 1997 he was appointed finance director at pharmaceutical wholesaler UniChem, where he climbed the ladder via a series of promotions as mergers led to the company becoming part of Walgreen Boots Alliance.

He was MD of UniChem Italia by 2003, and by 2006 had become group business transformation director for Alliance Boots, where he led the integration of the newly merged Alliance UniChem and Boots Group.
In 2009 he moved to Boots in the UK, where he was commercial director and then chief operating officer. He moved to the US in 2013 to join Walgreen Boots Alliance as managing director, Health & Beauty, International and Brands, a position he held for a year before being promoted again.

He was listed as chief commercial officer on Walgreen Boots Alliance's website until earlier this year.

Murphy's new salary is £1.35m and Tesco has said he will be compensated for any payments he forfeits from his previous employment arising on a like-for-like basis.

The married father of three once said the advice he would give someone starting in retail was to "work for a brand that stands for something you believe in".

In the same 2012 Retail Week interview, he said that what kept him awake at night was "the ever-growing gap between those who have money and those who don't in this country".