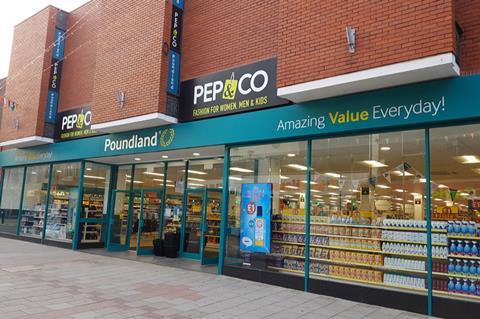 Poundland has moved to monthly rent payments in arrears across all stores during the pandemic, and is negotiating the same terms into every new lease agreement.
All new property deals also include so-called 'Covid clauses', providing the retailer with protections in the event of a future pandemic, Poundland head of portfolio management Benjamin Wall told The Grocer.
A number of major retail chains such as Greggs are reportedly pushing for rent payments to be monthly in arrears, rather than the traditional quarterly in advance, in the wake of the pandemic.
Poundland already paid monthly – but in advance – for about 80% of its 830 UK stores before the crisis, having made "real inroads into the changing the way we pay landlords", Wall said.
Then as lockdown began, and the government banned landlords from evicting businesses for non-rent payment, Poundland switched to monthly in arrears.
"We wanted to make sure we paid landlords during the pandemic because we were open and trading," said Wall.
"So, we paid two weeks' of any rent due at the beginning of the pandemic and then we moved across the estate to monthly in arrears."
Poundland was now "seeking and achieving" the terms in all new or renewed leases, with the intention of making the arrangement contractual across the whole estate, Wall said.
"We are working with our landlords and we are achieving success," he said. "All new deals have gone to monthly in arrears rent and that's because we work with landlords and explain the rationale.
"Those landlords we've agreed it with have an understanding that there is going to be a shift in the traditional matrix of a lease."
Despite being an essential retailer, Poundland was forced to shut some some stores in lockdown because shopping centres were closed by landlords. Protections in the Covid clauses, also in all new leases, include a rent break where closure is forced by the landlord, or mandatory lockdown measures themselves.
Poundland was locked out of its Urmston branch overnight by a landlord earlier this month during negotiations over new lease terms. A second store, in Whitehaven, announced its imminent closure on social media. In both cases new terms have since been agreed and the stores continue to trade.
Another four stores – among 100 that were temporarily closed in lockdown – have yet to announce a reopening date amid discussions with landlords.
Poundland successfully renegotiated rents on 76 stores in the year to the end of March 2020, according to annual results this week from parent Pepco Group.