English wine is soaring in terms of reputation and importance. These are the players making the difference
There's no polite way of putting it: English wine used to be a laughing stock.

"When I first planted 30 years ago the reputation was at rock bottom," says Camel Valley Vineyard CEO Bob Lindo. "It was mostly a hobby for people who'd spent their lives doing something else. They were pioneers but the wine, frankly, was awful."

How things change. These days homegrown sparkling wines are hoovering up accolades and awards like there's no tomorrow. Diplomats are snapped lavishing homegrown fizz on foreign dignitaries. New vintages get launched in opulent function rooms at The Ritz.

Production is surging to record levels; a further three million vines were planted across England and Wales over the year to May 2019, (WineGB), up from 1.6 million the prior year. And the 2018 vintage is shaping up to be one of the best - if not the best - vintage yet, say winemakers, in terms of volume and quality of fruit, thanks to near-perfect weather.

Continental rivals are taking notice. Emboldened by the hype across the channel, champagne houses are buying up land in the south of England - the most notable being Champagne Taittinger, which became the first champagne house to plant vines in England in 2017, snapping up 20 hectares of Kent countryside.

"There's so much confidence. People are very much feeling that we've broken the credibility barrier," says WineGB chairman and Hattingley Valley CEO Simon Robinson.

Even Brexit can't put the brakes on. (It might even be helping.) Exports to Europe are marginal. And the devalued pound has made our wines more attractive to far-off markets. There are some worries about vineyards' ability to attract seasonal labour, but that anxiety pales in comparison to the woes potentially faced by the wider wine trade. Other sectors should be so lucky.

But the category is yet to properly break into the mainstream off-trade. So what's in the way? Could this be the year English wine finally hits the big time?

Last year may well have been the best harvest on record, but it will be some time before shoppers actually get to taste the results from many producers - for sparkling wines at least.

"It was an outstanding vintage and all the stories about wineries being full to the brim and the quality of the grapes are absolutely true," says Tamara Roberts, CEO of Sussex winemaker Ridgeview Wine Estate, which has just ploughed £1.8m into a new winery.

"But although we've all been very excited, the 2018 vintage isn't going to come on to the market for another three to five years. The harvests prior to those were very small vintages and 2017 was very average."

So demand is outstripping supply, which has largely prevented English winemakers from trading with the supermarkets - apart from Waitrose - in any meaningful way.

"The volumes they can sell are such that there have only ever been a few players who could guarantee supply," says Robinson. "That's all changing now, and I think 10 years on you will see a very different marketplace."

But national distribution will become increasingly necessary as production levels skyrocket. "We need to be on shelves in numbers, and we need to be in Tesco, not just Waitrose," says Roberts.

However, there are "worries around the price points that would be expected, and whether that channel could end up taking up the entirety of their production. And for many brands the prestige of the on-trade is more important," she adds.
"We need to be on shelves in numbers, and we need to be in Tesco, not just Waitrose"
Camel Valley's Lindo refuses to work with bigger supermarkets. "Those are not shelves I want to be on. We have been approached by bigger supermarkets but you can't be in [Raymond Blanc's double Michelin-starred restaurant] Le Manoir and Nathan Outlaw and be in Asda - no disrespect to Asda."

Adopting less premium price points will be inevitable with further growth, though, says Chapel Down CEO Frazer Thompson. "The wine industry is screaming into its own echo chamber all the time, and has this incredible belief that the consumer 'gets [the pricing]' - but the consumer is a much more phlegmatic animal and is yet to be convinced."

There is also danger, he stresses, that actual consumer interest has been overstated. "There may be 10 million bottles coming on to the market in three to four years' time and we haven't actually figured out what the peak demand for English sparkling is. Working out how to grow sales from 1.5 million to 15 million bottles - that's a big jump."

He argues suppliers as a collective run the risk of "subjugating English sparkling wine to a category - in that lies death". "Most people can't name a single brand, which is what happened with prosecco. We've got to get people investing in brands and not relying on the industry to promote itself as one."

Meanwhile the quality of English still wines, compared with our revered sparkling wines, is less consistent. "The stills are getting better, but they are much more difficult to make in the cool climate compared to sparkling," says Ridgeview's Roberts. "For stills you almost want the opposite of England - lower acidity, higher sugar, and more voluptuous fruit."

And seriously high input costs mean getting into the industry can be difficult for wannabe suppliers. "You've got to remember that wine is incredibly cash degenerative," says Thompson. "Once you've picked [the fruit] and put it into a winery, it's at the very least three years before you can release any money from it."

Once on shelves, the challenge is getting shoppers used to traditional wine regions to take a punt on something new and expensive. "A lot of people haven't heard of English wine, so why are they going to spend that much on it?" says Henry Connell, founder of canned wine brand The Uncommon, which is one of numerous 'craft'-style producers sidestepping the category's massive input costs.

Admittedly, a 250ml can of The Uncommon's wine costs £5, but Connell believes it is still a much easier gateway into the category for shoppers who aren't convinced to splash out.

"I realised early on I wouldn't be able to afford to buy land and plant," he says. "I have first refusal on grapes from certain producers, then we have an existing winemaker whose winery we use. We own all parts of the process without owning any land or equipment."

They're not the only ones sidestepping the traditional approach. "There are lots of brands, like Renegade and Blackbook, urban wineries that buy grapes on the open market and process it themselves," says Connell.

"You're going to see a lot more of this, because it's more fun, creative, and you're not restricted by certain winemaking techniques - you can do things that are small batch and very interesting."

Lastly there's climate change. Which innumerable headlines have credited with transforming the south of England into the fizz maker's paradise it is today. "Overall it is probably positive for us, and I am told that people in Champagne are worried that the change in the climate means their acidity is falling," says WineGB's Robinson. "If that did happen it would mean the southern half of the UK would become the new area for sparkling wine of that sort of quality."

But Roberts stresses caution. "When it comes to climate change you can go off on all sorts of tangents." For now, she says, the focus should be on "getting consistent supply into the market". And warmer or not, English weather is still likely to remain variable.
Power list: English wine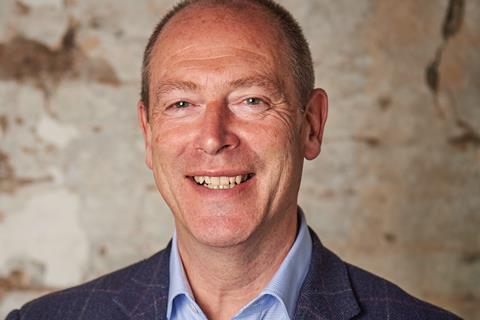 1. Frazer Thompson
CEO, Chapel Down
Chapel Down's CEO sits at the top of this list not just by virtue of running a big and fast-growing business - total sales at the listed winemaker were up 10% to £13m in 2018 - but for being at the vanguard of taking the category mainstream.
The level of investment Chapel Down has ploughed into its business over the recent past is a statement of intent. In the past year alone it has added an additional 102 acres of vineyard, secured a further 388 acres of land on the North Downs (which it audaciously outbid a major French wine house for). It's also the official supplier of sparkling wine to 10 Downing Street.
Indeed, calling Chapel Down an English wine brand isn't even completely accurate anymore - its Curious Brewery craft beer spin-off has proved a major success, pulling in £4m in revenue alone last year. That success looks set to continue with the opening of a massive new brewery in Ashford this past spring.
And Chapel Down has even gained a footing in spirits: in 2017 it launched a posh range of gin and vodkas made with discarded grape skins. The gin is now in Tesco. And it's opened an "experiential bar and restaurant", the Chapel Down Gin Works, on a prime piece of hospitality real estate in London's King's Cross. All of which makes Chapel Down not just a great English wine brand, but a great booze brand in its own right.
If you want to grow at the rate Thompson wants Chapel Down to, you need serious cash. His ability to secure funding is prodigious. As well as pulling in a headline-grabbing investment from Saracens Rugby owner Nigel Wray, significant shareholders include Nex Group CEO and famed investor Michael Spencer, former Scottish & Newcastle and C&C Magners CEO John Dunsmore, and funds from Henderson Global and Lombard Odier. Oh, and notorious global investment firm BlackRock. To name but a few.
Now, Thompson says: "The team and the access to city money is bottomless. And I think we've got a business case that is proven."
"Winning a trophy or an award does not let you depose Louis Roederer"
Yet Thompson is not a money man. He is actually a beer industry stalwart, having cut his teeth at Whitbread and Heineken - which, in an industry largely dominated by dynasties, makes him somewhat of an outlier. This background has given him an understanding of marketing and brand-building. Thus Chapel Down has cemented its standing with posh sponsorships of the likes of the London Symphony Orchestra, the handicap stakes at Ascot, and more recently, the Oxford & Cambridge Boat Race.
"These things are vital - we are the only ones spending millions on marketing," he says. "In the same way that a bottle of Bollinger is not just a bottle of champagne, I want the same to be true of Chapel Down. You can't make world class wine and not tell anyone about it. Winning a trophy or an award doesn't let you depose Louis Roederer."
What's next? Thompson says he's not worried about Brexit. Indeed, he suggests the brand could benefit from some "economic patriotism" as Britain looks to establish its new position in the world, whatever happens on 31 October.
"We need to show people what good the industry does, how it's transforming landscape, it's improving pride, and it's generating a huge amount of income and goodwill in the south of England."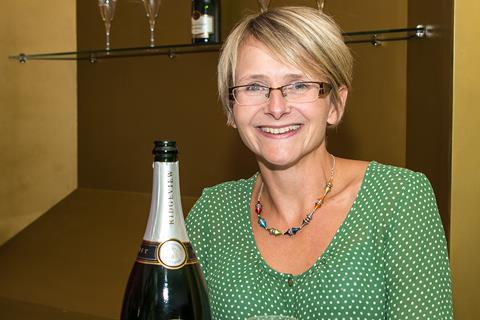 2. Tamara Roberts
CEO, Ridgeview Wine Estate
There's something to be said for sticking to your guns. Compared with the behemoth Chapel Down, Sussex's Ridgeview is a smaller, family-run business focused relentlessly on one thing and one thing only: making the best fizz possible, through the traditional method only.
Its list of accolades is daunting, and its Grosvenor Blanc de Blancs 2009 Brut was famously served by the queen to Chinese premier Xi Jinping during a state visit in 2015. Talk about endorsement.
Ridgeview's CEO, Tamara Roberts, is the daughter of the brand's founders, and under her stewardship Ridgeview has mounted an ambitious yet thoughtful expansion programme. Most recently it has invested in a cutting-edge £1.8m, 18,000 sq ft winery designed to double its production capacity to 500,000 bottles by 2023.
Further acclaim came earlier this year when Ridgeview was the only English winemaker named one of the world's best vineyards by the World's Best Vineyards Academy, which is made up of 500 global wine experts.
Roberts has also recently taken up a seat on the board of the Wine & Spirit Trade Association - the first English winemaker to sit on its board - alongside drinks industry heavyweights like Bibendum boss Michael Saunders, Michelle Brampton of Treasury Wine Estates and Mark Riley of Edrington-Beam Suntory.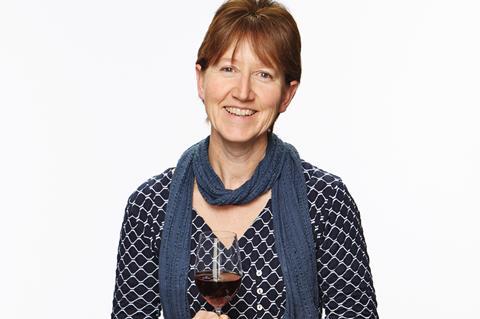 3. Becky Hull MW
English & Welsh wine buyer, Waitrose
Waitrose's efforts to bring English wine to the masses - or at least the suburban, moneyed masses that make up its core shopper base - are second to none. It embraced the category in its infancy and has been "fundamental" to its growth, says Ridgeview's Roberts. "They started that journey and went beyond where the industry anticipated - in some stores now they even have the same number of English wines as perhaps champagne or cava."
Indeed, that Waitrose has a dedicated wine buyer - and a Master of Wine at that - covering solely English and Welsh wines speaks for itself. "They also took on board [the sector's] issues with supply and started allowing for regional deliveries rather than pushing for national distribution," adds Roberts.
Whether Waitrose can hang on to its position as the dominant retailer for English wine as the category grows remains to be seen. But with minds like Hull - and of course head of wine buying Pierpaolo Petrassi - on board, it is certainly up to the challenge.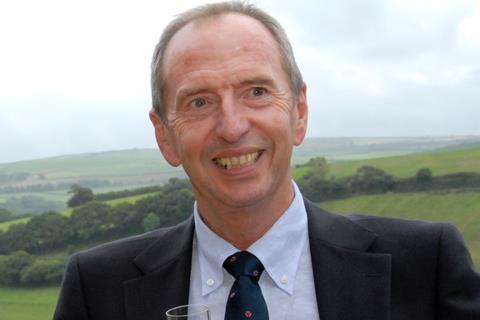 4. Bob Lindo
CEO, Camel Valley Vineyard
Camel Valley founder Bob Lindo says he'll never go into the bigger supermarkets. So it's unlikely his brand will ever achieve the mainstream distribution needed to rival the likes of Chapel Down or Nyetimber. And Lindo has famously never spent a single penny on marketing or advertising.
Put simply, he doesn't need to. From daytime TV features to wine critics' top picks, Lindo's wines have a reputation for quality, with endorsements from top chefs such as Raymond Blanc and Rick Stein. Last year's International Wine Challenge cemented his legacy, with a lifetime achievement award for having pioneered and driven the growth in English wine over the past 30 years.
"What we've resisted the urge to do is grow beyond what we can achieve. We tailor what we make to what we sell," says Lindo. "We don't want to go off charging round the world trying to offload loads of cases on unsuspecting foreigners."
Instead, Lindo leads weekly 'grand tours' for 50 people around the vineyard, which he argues has been more successful in building word of mouth and actually getting people to drink the wine than any traditional ­marketing he could have invested in. "Our motto from the beginning has been 'it's the wine, stupid'," he quips.
Camel Valley was also the first English wine brand to win a royal warrant (in 2018), and Lindo has been fundamental in building the relationship between the royal family and the English wine sector. It was his masterstroke, as chairman of the UK Vineyards Association, to approach the Duchess of Cornwall in 2011 to become its president - making her a figurehead for English wine. To this day she remains its "number one influence", says Lindo.
Indeed, the marketing sway that not just the Duchess but the entire royal family have had when it comes to the success of English wine should not be understated. Chapel Down CEO Frazer Thompson says when William and Kate - now the Duke and Duchess of Cambridge - were alleged to have served Chapel Down wine at their wedding, his business underwent a "quantum change" from "having to beg people to taste our wine to queues of hundreds".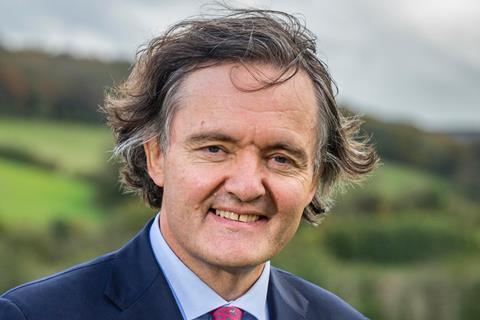 5. Pierre-Emmanuel Taittinger
CEO, Champagne Taittinger
That the oft-controversial CEO of Champagne Taittinger (he notoriously once compared champagne with Viagra and has criticised competitors for charging overly high prices for prestige champagnes) is placed on this list is a testament to what the future, rather than the present, holds for the English wine sector.
Taittinger planted its first vines at Domaine Evremond, its freshly acquired Kentish vineyard, in 2017, as part of a joint endeavour with its UK distributor Hatch Mansfield. This made it the first French champagne house to do so on British soil (although it was shortly followed by Champagne Pommery, which now owns a 40-acre site in Hampshire).
That top-end French winemakers are gobbling up land in England is in itself a resounding endorsement of the climate (and how drastically the climate has changed over past decades), and the possibilities for future viniculture.
Admittedly, Domaine Evremond does not plan to release any wines until 2023. And Taittinger has said he plans to step down from the helm of the company long before that happens. But the significance of the famous brand's move across the Channel should not be underestimated as a harbinger of things to come.
It may well end up being remembered as the moment the English wine 'gold rush' truly ignited.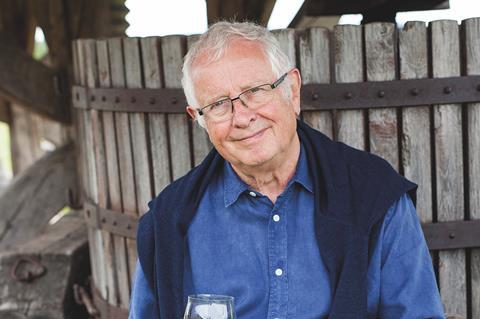 6. Tony Laithwaite
Founder, Laithwaite's Wine
Tony Laithwaite's name is synonymous with wine, having founded the eponymous retailer 50 years ago. And he has been a constant force for progress throughout the birth and growth of the modern English wine industry.
His family is steeped in it: Laithwaite's wife Barbara is a co-founder of Wyfold Vineyard, while his son Henry runs the hugely respected Harrow & Hope winery in Marlow, Bucks.
His enthusiasm for native slosh was fundamental in bringing brands like Ridgeview to the masses. "They are probably the most long term and invested retailer in English wines and have promoted this tirelessly to their membership for over 20 years," says Ridgeview's Roberts.
"It was [wine writer] Hugh Johnson and Tony Laithwaite who visited my dad in the late 1990s - only a couple of years after we planted our vineyard and were making wines from bought-in grapes.
"They straight away purchased some of our 1996 vintage, and we created an exclusive label for Laithwaite's and Sunday Times' wine clubs called South Ridge, which has been bottled every year since."
Today this online wine specialist's dedication to English wine continues, predominantly via his eponymous site. It's clear this is a true labour of love.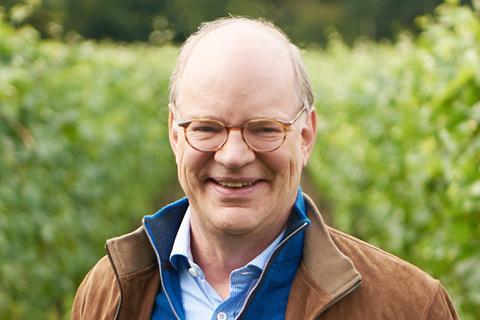 7. Eric Heerema
CEO, Nyetimber
Nyetimber is en route to becoming a truly global brand. The West Sussex winery's production hit one million bottles this year, and the brand - which Dutch businessman Eric Heerema snapped up for £7.5m in 2006 - has kicked off a major international expansion plan. It's currently in 19 markets.
Nyetimber was one of the first English fizz producers of note, and was well-regarded before Heerema came along. But it was Heerema's purchase and subsequent cash injection that have propelled the brand to the point it is at today. Exact figures are unknown, but Heerema has made no secret of having ploughed ungodly sums of his own cash into the brand, snapping up swathes of land in Sussex, Kent and Hampshire.
Heerema has the financial capital to make his dream of owning the world's biggest luxury English wine brand a reality. And he's got the wines to back it up, thanks to his winemakers Brad Greatrix and Cherie Spriggs. Spriggs was named Sparkling Winemaker of the Year by the IWC in 2018 - the first time a winemaker outside champagne has won the title.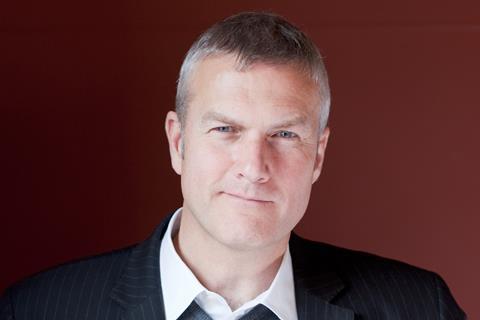 8. Neil Bruce
Head of wine, Fuller's
There are no shortage of posh restaurants serving upmarket English wines to deep-pocketed oenophiles. Convincing the general public as to the merits of Sussex slosh, however, is a different game. Especially when you consider the mainstream hospitality industry's paper-thin margins. Thus Neil Bruce's decision in 2017 to replace all the house champagnes across Fuller's estate of pubs with English wines (after a storming trial in 28 pubs) is all the more monumental.
"I was convinced consumers were ready to accept English sparkling wine on wine lists at the same price as champagne," he says. "If anything I think we could have done it earlier."
Others have since followed: JD Wetherspoon's Tim Martin announced with fanfare that JDW would replace champagne with English sparkling, as a way for the unashamedly pro-Brexit business to distance itself from EU suppliers ahead of the UK's departure. But Bruce's move was a genuine show of faith in English wine rather than political point-scoring, showing that English fizz didn't just have to compete with champagne, but could actually replace it on wine lists across the country.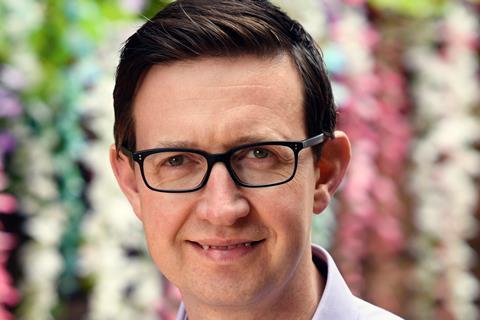 9. Miles Beale
CEO, Wine & Spirit Trade Association
The wine industry's lobbyist-in-chief has spent the seven years of his tenure boosting English wine's profile on the world stage. He was fundamental in creating the WSTA's English Wine Trail to boost lucrative vineyard tourism, organised the first and only English wine roundtable with Defra, and, most memorably, organised a blind testing in Paris that saw English wines smash their champagne rivals.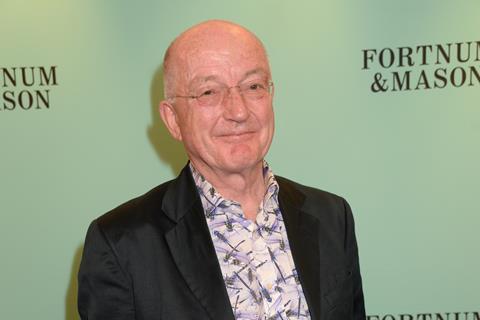 10. Oz Clarke
Wine writer and broadcaster
English wine is not short of advocates in the media. But among suppliers there is an almost unanimous sense that Clarke's support has done the most to bring English wines to a wider audience. "He has been a consistent supporter over the past 18 years," says Chapel Down's Thompson, adding it is Clarke's support that "will make the biggest difference" in turning shoppers on to the category.
Clarke stands out as an ambassador for English wine not just because of his prominence but in virtue of the accessibility of his work. And as English wine grows in name and popularity, it will need advocates who understand how the majority of shoppers, rather than an elite few, actually appreciate and buy wine.


Daniel is The Grocer's food and drink editor and is responsible for our product coverage across all fmcg categories.

Daniel has written about food and drink for the majority of his career: prior to joining The Grocer in 2017, he covered food and drink news on pub industry title The Morning Advertiser, and wrote features for VICE magazine.

Follow Daniel on Twitter: @WoolfsonExists