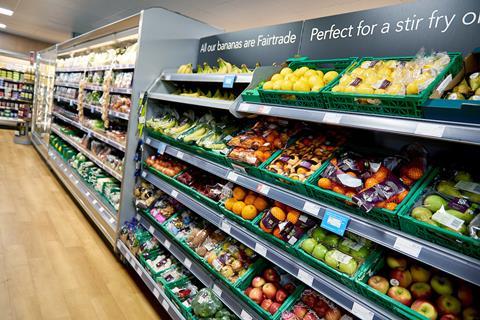 The Co-op has cut prices on 300 products and is set to introduce a new value own-brand range as the pandemic continues to wreak havoc on the economy.
The convenience retailer, which has recorded strong sales growth since the crisis in March, said this was a £50m investment at a time when "value is uppermost in the minds of shoppers".
The price cuts take effect today (21 October) covering both branded and own-label lines across its 2,600 stores. It said the average basket will be reduced by 15% across the 300 lines, which include fruit and vegetables, fresh meat, rice, pasta, coffee and toilet roll.
The retailer's new Co-op Honest Value range will debut on 4 November. The 50-strong range includes 100% British fresh meat and Fairtrade products, fruit, vegetables, ready meals, soft drinks and dairy, as well as household goods.
"This is a multimillion-pound investment to lower prices across 300 products and launch our new value range," said Co-op Food CEO Jo Whitfield. "Offering good, honest prices and fairly sourced products is important to help shoppers balance their budgets."
She added: "We are proud to be able to make shopping even more convenient and on top of this, our new relaunched membership offering and weekly personalised offers could save top shoppers over £180 a year."
The new membership offer gives shoppers a rebate of 2p in every pound spent on Co-op branded products, while the retailer will also donate a further 2p to local good causes. Customers can also avail of in-store member-only deals for the first time and choose from a selection of personalised deals each week.
The Co-op said top-spending customers could save almost 150% more under the new scheme, by using the biggest discounts they are offered combined with their reward for own-brand purchases, totalling £187.98 per year.