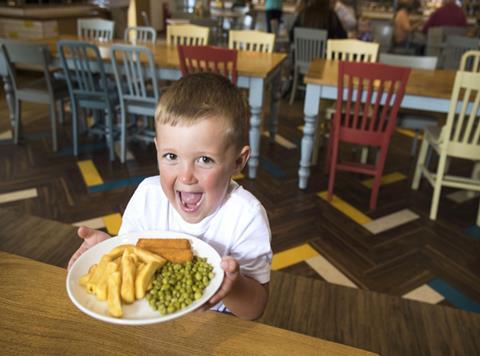 Morrisons has launched a new café deal for families which it says will help Brits cope with the cash-strapped start to the new year.

Throughout January two adults and two children will be able to eat for £10 at Morrisons Café locations throughout the UK.

The deal, which launched today (9 January), includes meals and drinks and will be available until 3 February.
Morrisons said at a time of year when customers are most likely to feel the pinch, the deal - which includes four mains, four drinks and two pieces of fruit - would give families on a budget the opportunity to dine out.

"We've listened to our customers and we know that this is the time of year when they might feel the pinch," said Helen Tordoff, head of café at Morrisons

"We know that families want to be able to eat out and we hope that by offering this deal, we can help them afford an enjoyable café meal without the washing up."

Dishes on offer as part of the deal include meals such as macaroni cheese, steak pie and bangers & mash.