Grocery retailers are increasingly challenged to come up with solutions for profitable e-commerce fulfilment. Jacob Tveraabak, CEO of grocery retail technology expert StrongPoint, says the answers have been hiding in plain sight in Scandinavia all along.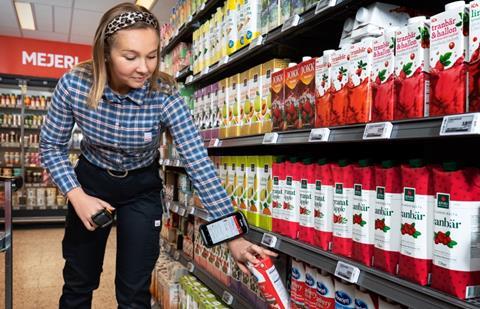 For grocery retailers, the massive increase in consumers' online demand has focused attention on the key issues of fulfilment efficiency, productivity and, as a consequence, profitability.
Once a luxury for a few, online ordering and delivery have become a necessity for millions. Yet, as a once relatively small customer segment, online fulfilment may not have received the technological attention it deserved.
Meanwhile, the profitability of online ordering was previously considered an issue that would require tackling sometime in the future. But the recent massive spike in demand has meant every grocery retailer now needs to find immediate efficiency savings in their online offer.
The two biggest cost drivers in online order fulfilment are labour – tied to the picking process – and last-mile delivery.
In Scandinavia, where grocery retailers have been providing online services for many years, the sheer cost of labour is the biggest hurdle. StrongPoint's research has found the average cost of an in-store worker in Sweden is around £25+ an hour – making it one of the most expensive places in the world to fulfil online grocery orders. Yet, despite that cost, many Scandinavian grocery retailers are achieving online profitability. So what lessons can the world learn from them?
1. Hyper-efficient in-store picking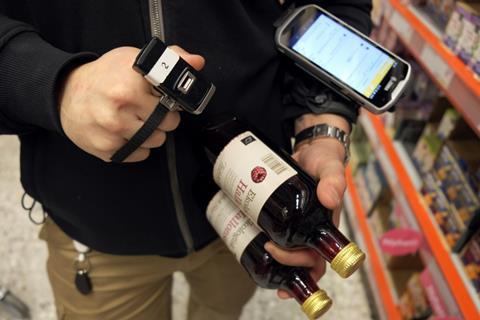 StrongPoint has been providing order picking solutions in Sweden since 2001 and, from the very first conversation with a grocery retailer, one priority was clear – namely, the need for hyper-efficiency.
Since then, continuous investment in technology and countless improvements have been made to unlock additional efficiencies and discover better working processes. Now, many of the grocery retail customers utilising the full functionalities of StrongPoint's software, combined with Zebra's hardware and a purpose-built smart trolley, are able to reach average in-store picking rates of ~240 items per labour hour across all product categories.
And this isn't per zone-picking or in a dark store but in a normal grocery store that has not been designed for hyper-efficient order picking.
Before the Covid-19 pandemic, the market for online customers was so small that savings driven by hyper-efficient picking were not the biggest priority. However, with the unprecedented leap in demand for e-commerce, grocery retailers cannot afford to have picking efficiency rates that are not world-leading. The average rates without picking technology vary, but industry insiders often cite statistics around 60-65 items per labour hour.
Yet if every grocery retailer followed the Scandinavian methods of boosting picking productivity, they could create efficiency savings almost overnight which, at scale, could substantially boost profitability.
2. Click & collect at scale
In many countries, grocery click & collect has been growing faster than home delivery. For most retailers, this makes sense as it is easier to implement and scale in response to an unprecedented spike in demand.
However, in Sweden, click & collect has already overtaken home delivery, with the tipping point coming in November last year, according to the Swedish Food Retailer's Federation.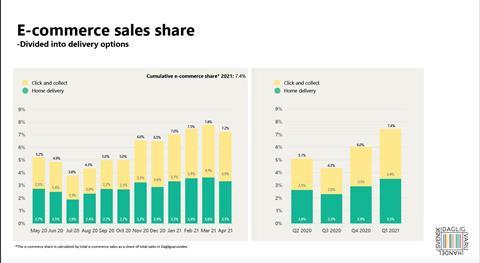 Reference: https://www.svenskdagligvaruhandel.se/wp-content/uploads/Dagligvaruindex-april-2021-engelska.pdf
Grocery retailers are now leveraging their store network to take advantage of this trend, with each outlet having the potential to be turned into an online order fulfilment centre, providing – at the very least – a click & collect online offer.
That means both small and big stores are being leveraged as demand has spread from urban to rural areas using StrongPoint's in-store picking, which has the flexibility to be used in stores of all sizes, maximising their respective efficiency potential. And, as their store network is a key advantage held by any bricks & mortar grocery retailers over purely online market entrants, it should be leveraged to the max.
However, to avoid clogging up the aisles, maximising in-store picking productivity rates is a must. If the average efficiency rate is 65 items an hour, then going to 240 items an hour, like many of StrongPoint's customers are averaging, means a significant reduction of in-store pickers whilst maintaining the same number of orders. Or put it a different way – with the same number of pickers you can vastly increase the number of orders your store can process. That is a win-win, as it means grocery retailers can process more orders but not reducing the space in-store.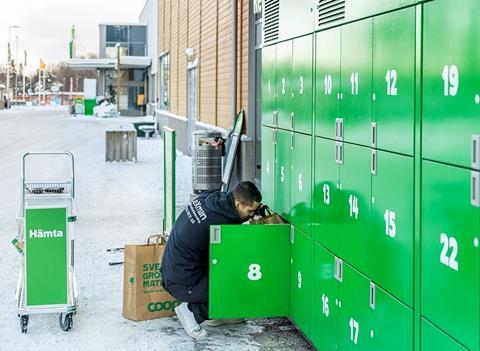 For rural areas or where it is impractical to provide home deliveries – such as megacities where small vans get stuck in traffic - click & collect has been the only viable option. Yet in Sweden, a relatively new click & collect solution – temperature-controlled grocery lockers from StrongPoint purpose-built for groceries placed outside stores or wheeled lockers placed in a convenient location such as a gas station or parking lot – is gaining traction.
While this can be used simply to complement another click & collect offer, it is rapidly becoming the preferred solution for many stores.
3. A fair price for customer convenience
Grocery retailers need to be smart and strategic about charging for online shopping. Amazon's drive to promote free deliveries has created an expectation spill-over with consumers. Yet retailers are providing a service that costs money and this should be paid for, with a fair (not exorbitant) charging system.
In Scandinavia, different models have emerged – from set delivery charges to price mark-ups on online orders or a mix of both. But a significant percentage of shoppers, even in discount-dominated countries, are prepared to pay a fair price for the value they provide.
One additional factor to be considered is the stickiness of online customers. StrongPoint's research in a local Nordic market finds that, once customers have a positive experience with an online grocery retailer, they are very likely to remain a loyal customer. So, attracting these shoppers and delivering a first-class experience from the first order onwards is key to driving long-term value and an important element in any grocery retailer's e-commerce profitability strategy. Grocery retailers can also draw added benefits from insights derived from online customers, as well as an expected increase in basket size, as online shoppers normally spend more per customer than in-store shoppers, thus increasing gross profit.
E-commerce is posing grocery retailers a double challenge: how to meet the increase in online customer demand; and how to respond to the inevitable in-store margin squeeze as a percentage of the sales traffic avoids stores altogether, going directly from distribution centres to end-consumers.
Scandinavia's high labour costs have always challenged local industries to be highly efficient. In the grocery e-commerce space, the market has decades of experience in squeezing every last drop of efficiency from online order management processes. Retailers the world over can benefit from this model of online grocery fulfilment.
For more information on how grocery retailers are leveraging StrongPoint's grocery e-commerce solutions please visit StrongPoint's customer story page on our website: https://www.strongpoint.com/customer-stories/ or send an email to info@strongpoint.com.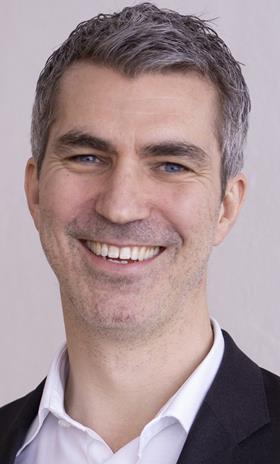 Jacob Tveraabak has over 20 years' experience in the grocery retail industry, including more than a decade as a retail specialist at McKinsey, and headed up business development at one of the biggest grocery retailers in the Nordics. In addition, he co-founded a P2P car sharing platform company and was a board member of the international online grocery retailer Oda.