As consumer pressure to take action on environmental issues increases, food and drink businesses, alongside governments, are setting ambitious targets to combat waste, reduce packaging and improve sustainability. And, in this regard, Ireland is one step ahead, says Bord Bia (The Irish Food Board).
Sustainability has remained crucial throughout the pandemic, but as we start to move out of it and look to build back better, sustainability has become the most significant and the most widely accepted challenge facing the global food and drink industry1.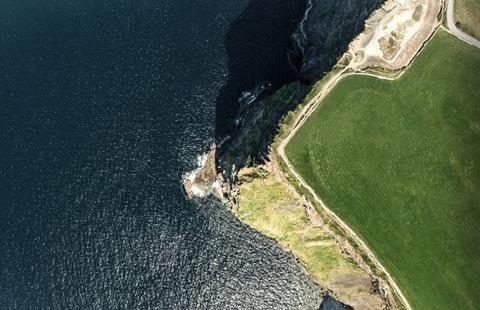 Within this, sustainable packaging and plastics are emerging as key issues, which is little surprise when you consider that the world now creates more than 300 million tonnes of plastic globally every year (or which half is single use plastic) and if this current trend continues, our oceans could contain more plastic than fish by 20502, which would have severe environmental consequences.
Food packaging plays an important role in ensuring food quality and safety when food products are being prepared, transported and displayed. However, due to the growing accumulation of packaging within the natural environment and, most notably, the world's oceans, food companies, retailers and government are setting bold targets and commitments to improve the sustainability of their packaging and are rethinking their packaging systems entirely. The big supermarkets have announced various plastic pledges over the years, with Tesco more recently announcing that it is rolling out soft plastic packaging recycling points in its large stores. Food buyers are predicting that sustainable packaging will become more important to their business over the next three years3.
Meanwhile, packaging remains front-of-mind for consumers too. Recent research by Bord Bia (The Irish Food Board) shows that approximately three in 10 consumers, surveyed as part of its Global Sustainability Outlook Study 2021, reported that sustainable packaging influences their choice when doing their grocery shopping4. Similarly, a recent Deloitte report showed that nearly one in three consumers claimed to have stopped purchasing certain brands or products because they had ethical or sustainability concerns about them5.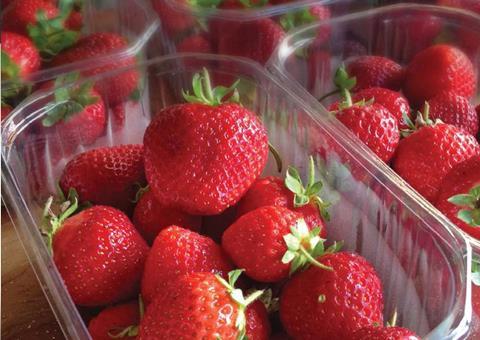 Waste and plastic packaging reduction is a priority not only for business efficiency but also for improving sustainability. More importantly, however, it makes business sense. Both consumers and businesses have a responsibility towards the planet and finding new and innovative ways to combat waste will become increasingly important as new government measures come into play. The plastic packaging tax is set to be introduced in April next year and will place a charge on plastic packaging with less than 30% recycled content. Furthermore, DEFRA has announced that it will introduce Extended Producer Responsibility (EPR) legislation for packaging by 2023, in which packaging producers will be made responsible for the full cost of managing the packaging they place on the market.
Ireland has proven itself to be a progressive player in the fight against plastics, starting with it being one of the first countries to introduce a ban on plastic bags in 2002, which led to a 90% drop in the use of plastic bags. Ireland is also on track to meeting its plastic packaging recycling target of 55% by 2030 under the EU Packaging & Packaging Waste Directive (PPWD).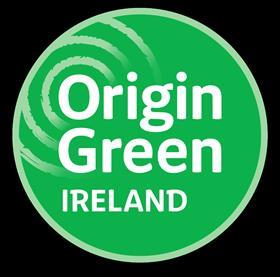 Moreover, Ireland has the world's only national food and drink sustainability programme, called Origin Green. Launched by Bord Bia in 2012, it is run in collaboration with the Irish food and drink industry and enables Irish food and drink suppliers to incorporate sustainability into all areas of the supply chain.
The programme operates on a national scale, uniting government, the private sector and the full supply chain from farmers to food producers, right through to the foodservice and retail sectors.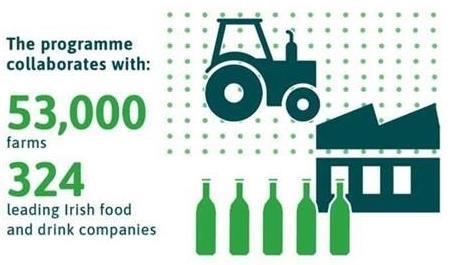 It provides Irish food and drink suppliers with a framework to help them set measurable sustainability targets that respect the environment and serve local communities more effectively – in turn, protecting the rich natural resources that Ireland enjoys. The targets and annual progress set by companies are also verified by a third party: Mabbett. Currently, verified Origin Green members account for 90% of Irish food and drink exports.
In 2018, Origin Green made packaging a mandatory target for its participating companies and, earlier this year, Bord Bia launched updated Packaging Guidance for its Origin Green members to support the industry's ambition to reduce the amounts and types of raw materials used in packaging.
To date, Origin Green members have committed to 258 packaging sourcing targets focusing on improving the sustainability of their own packaging. This includes introducing packaging material that is recyclable, reducing the amount of packaging that the product uses or sourcing certified sustainable packaging material.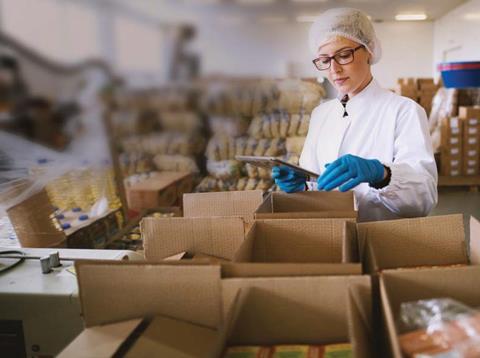 Success in packaging, however, isn't just about the containment of a product but rather the entire lifecycle of a piece of packaging – from sourcing, manufacture, distribution, retail, purchase and use, through to disposal.
Deirdre Ryan, director of Origin Green at Bord Bia, comments: "Achieving circular economy and resource efficient food chains through packaging optimisation makes perfect business sense; it translates into less impact on the environment, reduced operational costs and it avoids contamination of food, which all together improve competitiveness and enhance the benefits for consumers."
Ryan continues: "We recognise that fully implementing a packaging optimisation project which increases the sustainability of a product, rather than simply reducing the cost, is often a complex task. There is a wide choice of different packaging materials, sizes and formats to choose from, as well as other factors to consider, such as brand recognition, quality and competitors, delivery partners and, of course, the behaviour of the end-consumer. It is important, therefore, to begin an optimisation project with as much knowledge of the options and permutations as possible."
In September, 50 members of the Origin Green programme, double that of the year before, will be awarded Gold membership 2021 status in recognition of the exceptional annual performance they have achieved on their sustainability targets. The results are based on the assessment of an independent verification authority and includes strides made in making their packaging more sustainable.
With consumers paying more attention to where products come from and how they are made, exciting innovations are emerging in the packaging world. From responsible material sourcing and production methods, tackling problematic plastics, to technologies that allow greater communication and transparency throughout the supply chain. However, are you doing enough?
For more information on Origin Green and to review Gold Member case studies, including their packaging targets, please click here.
Sources
1 Bord Bia Origin Green Readiness Radar 2021
2 https://www.unep.org/interactive/beat-plastic-pollution/
3+4 Extract from Bord Bia, Global Sustainability Outlook Study, 2021. This a comprehensive global study based on interviews with trade buyers and consumers across 13 key markets. The full study was launched on September 2nd 2021.
5 https://www2.deloitte.com/uk/en/pages/consumer-business/articles/sustainable-consumer.ht