It's no secret that the UK supply chain and, with it, the logistics sector have been under considerable strain over the past few months. Here, two logistics players, LPR and Prologis, look at the broader picture of the market and identify the challenges in their specific sectors.
With the huge growth in internet sales and the demand for last-mile delivery, the pressure is on for suppliers and retailers to meet increasingly demanding consumer needs. Yet several factors have come together to create a "perfect storm" in the supply chain, according to Adrian Fleming, regional director for pallet pooling company LPR North. These include Brexit, IR35 and rising CPI and fuel costs, to name a few, as well as a shortage of labour across various areas of the logistics industry.
In addition "Brexit has meant that our customers now need ISPM15 heat-treated pallets to move goods outside of GB, which is unfortunately driving additional costs into the supply chain," he adds.
"The logistics sector supports the smooth functioning of society, not to mention 2.6 million jobs across the UK economy," notes Nicki Whittaker, director of UK marketing and communications at logistics property and rail/road freight specialist Prologis. "But it took a global pandemic for the vital role it plays to be truly recognised. In the three months up to May 2020, internet sales as a percentage of total retail sales jumped from 18% to 32.8%1, a growth rate that would have taken a decade to realise had it not been for the unprecedented national lockdown."
Moreover, there are widespread talent shortages in the logistics sector, including the broadly reported 60,000-strong HGV driver shortage, which Whittaker describe as "the tip of the iceberg". Additionally increasing warehouse operative roles need filling, alongside the rise in automation, engineering and technical roles.
"While the prevailing view might still be that the sector is heavy on low-skilled jobs, that is no longer the case in this rapidly changing industry," says Whittaker. "Recent research from Prologis shows that demands for skills in areas such as data management and analysis, as well as developing algorithms for use in optimising shift patterns or inventory management, has increased significantly."
Sector-specific challenges
Both LPR, with its pallet pooling systems, and Prologis, with its property and rail/road freight specialisation outline the difficulties each faces in their respective sectors of the market.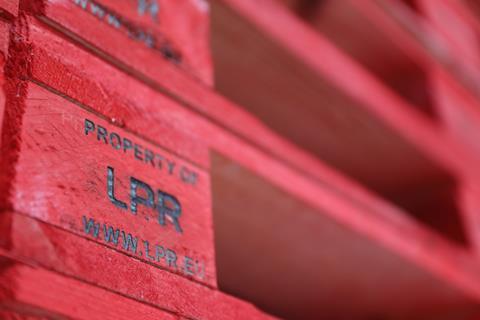 "One of our key cost drivers, as you would expect, is timber," says Fleming. "So, 2021 has been challenging, with timber prices almost doubling since the beginning of last year."
Indeed, at its recent general meeting, the Timber Packaging and Pallet Confederation (TIMCON) revealed that, despite the start of the Christmas rush, there remains a shortage of used pallets in the UK, with strong demand for reconditioned pallets in the EU and Brexit continuing to create time and cost pressures for goods crossing between the UK and the EU.
A 2020 survey by TIMCON published jointly with the Forestry Commission showed a 1.5% growth in the reuse of wooden pallets to a total of 49 million, while, despite the pandemic, production of new pallets remained similar to the previous year at a total of 44.9 million.
Meanwhile for Prologis, one of the biggest challenges arising from the growth in e-commerce is the need for more warehousing space, particularly close to large cities like London. "CBRE data suggests that for every extra £1bn spent by British consumers online, an additional 90,000sq ft of logistics space is needed," says Whittaker. "And, according to our own research, for every 1sq ft of space required for a bricks-and-mortar retail store, 3sq ft of logistics space is needed to fulfil the same demand online. However, last-mile logistics facilities can't be located anywhere."
She points out that online consumers want products to be delivered fast with a growing demand for same-day deliveries. "With the speed at which goods can be supplied to consumers beholden to how far away they are, last-mile logistics facilities must be located within urban areas of dense population."
There is a damaging misconception, notes Whittaker, that locating warehouse facilities outside cities is good for sustainability, reducing traffic and improving air quality. "That couldn't be further from the truth. Through research produced in partnership with MIT, we've demonstrated that, to be sustainable, last-mile logistics facilities should be located close to where people live to enable the last-mile route to be faster, as well as be handled by electric vehicles. According to research, online shopping is 35% more sustainable than bricks-and-mortar shops, a further 50% if the right number of these buildings are in urban areas, and another 27% via the shift to electric vehicles2."
How will automation help the supply process?
"The increase in automation in both manufacturing and warehousing has certainly been accelerated by the pandemic and I would expect to see further rapid growth in 2022, particularly in the wake of the current operational labour shortages," says LPR's Diane Carroll. "Our pallets are designed specifically for highly automated environments, and we're seeing more and more highly automated businesses approach us in a drive to eliminate downtime costs caused by poor pallet quality."
"Automation has the power to revolutionise operations, expand capabilities, improve sustainability and increase cost efficiency in warehousing operations," says Prologis' Nicki Whittaker. "When done well, automated sites are more productive, run more smoothly, have faster processing times and are safer for workers. By implementing technology such as vertical carousel storage and picking systems to collect and transport goods, the cubic capacity of a building can be maximised; for example, goods can be stored from floor to ceiling where they will be selected by a machine. This is particularly important where space is at a premium."
Cost and environmental solutions
So what solutions do these companies offer to alleviate the situation for suppliers and retailers?
Diane Carroll, commercial director at LPR, says: "Regardless of how the consumer buys, there will always be a need for the humble pallet for movement from manufacturer to retailer. The options available generally in FMCG are either a purchased one-way pallet or a pooled (or rented) pallet. The increase in timber prices has made the one-way pallet an expensive commodity.
"Pallet pooling is the best way to manage direct costs in terms of timber and steel pricing. Seventy per cent of the cost of a white pallet is believed to be driven by timber, whereas for a pooler, that element is more like 20%. The scale and strategy of LPR's procurement allows us to mitigate the impact that this volatile element has on our customers.
"Secondly, our customers are able to use their own precious resources to focus on their core business of getting products to consumers without being distracted by the endless costs of managing one-way or exchange pallets.
"Finally, the environmental benefits of a circular economy cannot be overstated. In addition to the obvious benefits that brings, we work proactively with our customers on specific joint initiatives to further reduce their carbon footprint."
LPR operations director Simon Wood points to the bespoke approach taken to the company's customers' supply chains, working with them on initiatives such as transport partnerships, targeted issue resolution with their own customers and the creation of tailored solutions for invoicing and report management. "All of this delivers a truly hassle-free pallet pooling experience, which in turn drives down overall supply chain management costs."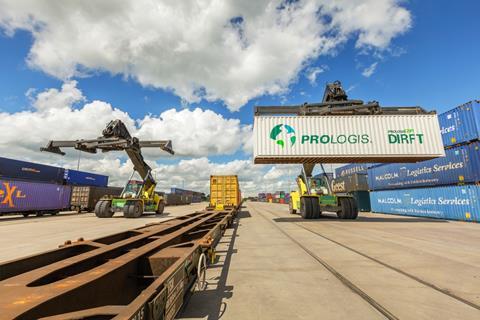 Meanwhile, Prologis says the main advantages of using rail freight as part of a sustainable resilient supply chain is that it contributes very little to transport-related emissions. Over the past few years rail freight has found "a starring role" in the distribution of all manner of goods, from water and whisky to household essentials such as toilet paper, milk and cereal, says Whittaker. And the global push for greener, more resilient supply chains with reduced HGV miles and subsequent air pollution means rail freight's popularity is set to increase.
"According to Department of Transport figures quoted within a recent report by the Chartered Institute of Logistics and Transport(CILT), rail freight contributed just 0.3% to overall transport emissions in 2018 and 2019, with HGVs and vans contributing 17% and 16% respectively. Every tonne carried by rail instead of road reduces carbon dioxide emissions by 76%.
"As food producers and grocers wrestle with their own ambitious targets around net zero carbon and consumers demand even more information about the sustainability credentials fo food on store shelves, one thing is certain: the method of transport used at every stage of the supply chain process will matter more than ever, and rail freight has an important part to play in helping the industry to get ahead of the carbon curve."
About LPR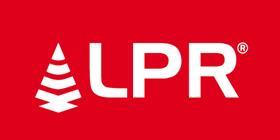 LPR – La Palette Rouge is a leading pallet pooling business in the European FMCG and retail sectors. With its innovative pooling systems, LPR's red pallets offer increased efficiency, simplicity and sustainability to the supply chain. It handles 107m+ pallet movements per year and works with FMCG companies, including Britvic, Kellogg and Nestlé.
To find out more about LPR's services click here.
About Prologis RFI DIRFT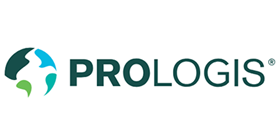 Located in the East Midlands, Prologis RFI DIRFT is the UK's leading rail-served logistics park with three on-site rail freight terminals and another state-of-the-art terminal due to open in early 2022. With the ability to provide logistics buildings from 100,000 to 1.6m sq ft and a location that enables most parts of the UK to be reached in under 4.5 hours (HGV drive time), DIRFT is the place to be for those seeking to build a sustainable, resilient supply chain in the heart of the logistics Golden Triangle.
To discover more about Prologis RFI DIRFT, click here.
Sources
1 Office of National Statistics
2 MIT Real Estate Innovation Lab