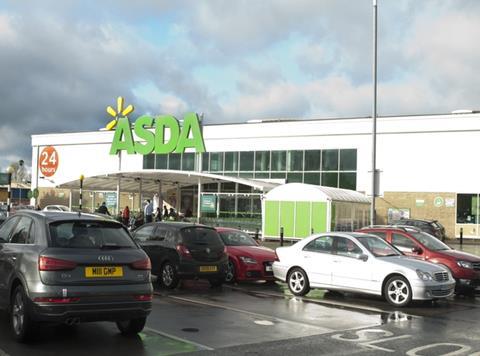 Asda has announced plans to close its Newmarket store, sparking a consultation over nearly 40 jobs.

Staff are understood to have been informed on Sunday of the decision to close the store, which is said to have been underperforming with its lease soon due to expire.

Asda said 39 colleagues were involved in the consultation.

The store opened in 2011 but the supermarket said customer numbers and sales had continued to fall.
"Despite the very best efforts of our colleagues at our store in Newmarket the store sadly continues to underperform in a tough market," said Anthony Hemmerdinger, senior vice president for operations at Asda.

"The store site has recently reached the expiry of its current lease and so it makes sense for us to consider its future.

"We never take the decision to consider closing a store lightly and appreciate that this is a difficult time for our impacted colleagues in the shop. We are now spending time listening to them and ensuring we explore all options before making a final decision."

Keith Dixon, GMB regional organiser, said: "It's a difficult time within retail and many retailers are tightening their belts to attempt to remain competitive.

"GMB London attended Asda Newmarket on Sunday 19 August to brief all members upon a proposal to close the store. The proposal is due to a reduction in sales which has resulted in the store no longer being profitable. It was emotional to hear feedback from the members who were praised by Asda management upon the work they had done and the store's achievements.

"The proposal to close the Asda Newmarket store will have a lasting effect upon the community and those members whom it impacts."

Asda recently announced a proposal to close its Enfield Home Shopping Site with a potential loss of 261 jobs and a further store in Meanwood, Leeds with further potential losses.