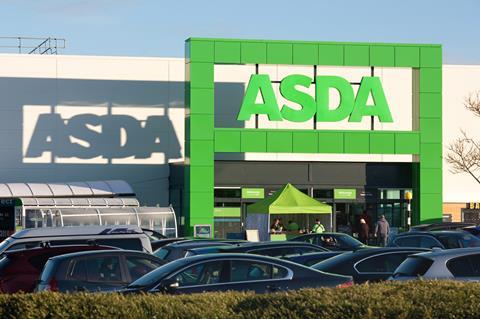 Asda is launching a new low-cost cash & carry-style retail format that echoes Costco, but without a membership fee.

It will have separate branding to Asda and aims to be a cross between Costco and members' warehouse chain Sam's Club in the US, owned by Asda parent Walmart.

The range will consist of imported Sam's Club products, including those under the chain's Member's Mark brand, and other "everyday essentials" in bigger pack sizes to those usually available in supermarkets.

The first branch is set to open on 28 November in a 20,000 sq ft unit at Asda's Patchway branch in Bristol, ahead of a proposed further rollout. The store will have a separate entrance to the Asda branch.

The move has similarities with Tesco's Booker bulk-buy concept, Chef Central, launched last year, as well as its Jack's Rawtenstall store, which trialled a bulk-buy format but is due to reconvert to a Tesco.

In a brief given to suppliers, Asda said the first "low-cost warehouse style outlet" in Patchway will offer "great value as defined by pence per gram/kg/litre to compete with Costco".

"The store will have a separate brand identity from Asda and will operate with a separate entrance, tills and colleagues. Products will be merchandised on pallets/racking," the document says.

"The range will be constructed to make the store feel like a blend of the best of Sam's USA and Costco. The customer can complete a full shop of everyday essentials whilst having the opportunity to purchase highly impulsive and differentiated items at a great price."

The range is to include fresh produce, chilled, bakery, frozen, ambient and BWS. Pictures from a Costco are used to show how ambient products will be stacked on pallets.

The plan is to "test consumer advocacy" to the warehouse model, with "no membership required (unlike Costco)".

Called Project Patchway, the model has "the opportunity to be rolled out further if the trial proves successful," with stores supplied "through the closest Asda depot".
An Asda spokesman said: "In the current competitive market it is more important than ever to respond to changing customer needs and the key to this is to innovate and to test new ideas. We have already launched some exciting trials this year and we'll always be sure to let our customers know when there's something new to look forward to."

Tesco launched Chef Central as a standalone unit at its Bar Hill branch near Cambridge last summer, with a plan to roll out the concept inside Tesco Extras, using up excess space. There are now 200 Tesco stores selling Booker bulk-buys but the Chef Central name has been dropped. Instead the range is simply branded 'Bulk Buys'. The standalone Bar Hill Chef Central remains.

Meanwhile, Jack's in Rawtenstall is set to close later this month and be converted back into a Tesco, six months after opening. The ninth store in Tesco's new discount chain trialled a bulk-buy format, sparking speculation Jack's could morph into a cash & carry-style proposition. Tesco told The Grocer last month it had not given up on the bulk-buy format and was considering other locations where it could be trialled under the Jack's banner.