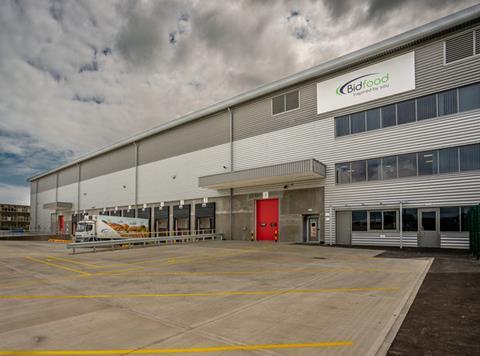 Bidfood has started trading from a new 64,000 sq ft depot in Lancing, West Sussex, this week - a replacement for its older Worthing warehouse a couple of miles away.

The new DC, which has been developed with the latest facilities, is 60% larger than the previous site.

Bidfood said it had been opened as part of the business's plans to provide "the best infrastructure to deliver service excellence". The Worthing site has been sold to developers.

"All staff have moved and it gives us capacity for 10 more years of growth," said Bidfood chief executive Andrew Selley.

The Lancing site is equipped with a range of food-holding areas. The building has also been designed to incorporate a large customer experience centre, which is currently in planning stages.

The company said this would facilitate Bidfood's work in partnership with food and drink suppliers to test and develop new products, as well as support with menu development and innovation for customers along the south coast.

It will include a bar, deli, fully operational industrial kitchen and non-food catering suite.

It will offer a Sunday telesales service to help streamline Bidfood's customer service from Bognor Regis to Winchester and inland to West Horsley, in Surrey.

The business has incorporated a variety of sustainable features including lighting that will ensure a safe working environment and photocell activation to reduce energy consumption, as well as refrigeration that has zero ozone depletion and zero global warming potential.

Sustainable building materials have been used and a "SuDS" drainage system installed for storm-water disposal.

Norman Wemyss, Bidfood chief operating officer, said: "It is an exciting time for our team in Worthing. The new site has an array of features that are designed to better support the needs of customers, which will in turn aid the team in their mission to continue to grow Bidfood's business and provide service excellence on the south coast."

The Lancing opening follows the announcement in June of plans for a new "state of the art" DC in Speke, Liverpool by the end of next summer to complement its Manchester depot.