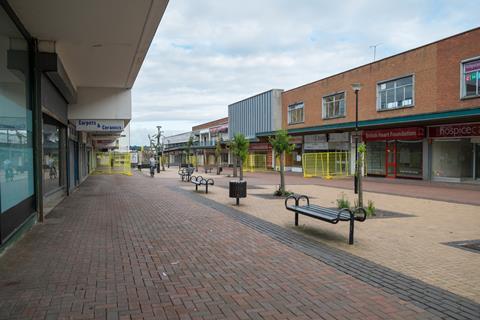 The government has extended protections for businesses against eviction and debt enforcement over unpaid rent for another three months.
Protections currently in place, against eviction, rent arrears recovery and statutory demands or winding-up petitions, are now set to continue until 31 March 2021.
However, the government has also stipulated it is the "final extension to protections from the threat of eviction", intended to give tenants and landlords their last chance to negotiate through unpaid bills. The latest extension will mean the protections have been in place for a year.
Both the BRC and UKHospitality had been urging the government for the extension beyond 31 December, saying businesses desperately needed more time after the latest lockdowns across the UK.
BRC CEO Helen Dickinson said today's announcement was in the "nick of time" for many businesses.
Communities secretary Robert Jenrick also announced a review of "outdated" commercial landlord and tenant legislation, set to be launched early next year. It is due to consider new leasing models and intended to address concerns the current framework, including the Landlord & Tenant Act 1954, no longer reflects economic conditions.
"I am extending protections from the threat of eviction for businesses unable to pay their rent until March 2021, taking the length of these measures to one year," said Jenrick. "This will help them recover from the impact of the pandemic and plan for the future.
"This support is for the businesses struggling the most during the pandemic, such as those in hospitality. However, those that are able to pay their rent should do so.
"We are witnessing a profound adjustment in commercial property. It is critical that landlords and tenants across the country use the coming months to reach agreements on rent wherever possible and enable viable businesses to continue to operate."
Business secretary Alok Sharma said: "We have stood by businesses across the country throughout this pandemic, and as we head into the new year we will make sure they continue to have the support they need to keep their finances stable, protect jobs and build back better.
"There is still some uncertainty ahead, but knowing that they won't be evicted by their landlord will give thousands of business owners some breathing space and the additional confidence they need to plan for their futures."
Further guidance to support tenants and landlords is due to be published shortly, according to the announcement. Moves are expected to include updates to a code of practice for landlord and tenant negotiations launched earlier this year.
BRC CEO Helen Dickinson said: "This news comes in the nick of time for many retailers. With footfall down and many stores completely shut in November, many are counting on December sales to claw back some of the lost turnover from this year.
"This extension will give hard-pressed retailers breathing space to trade their way out of rent arrears that may have built up during lockdown. We hope that landlords and tenants will use this time to jointly agree new rent terms and payment plans to deal with any outstanding arrears."
The government's announcement falls short of a call from UKHospitality for the protections to be extended for another six months, until June 2021. The move was nonetheless welcomed by the body, with the caveat that more support was needed.
UKHospitality CEO Kate Nicholls said: "This is a very welcome respite and it will be crucial in ensuring that more businesses do not fall off an immediate cliff edge. Hospitality businesses that have been hammered all year long were staring down the barrel of mass failures and job losses without this.
"If it is to be the final extension to the moratoria, then it is absolutely crucial that it is followed swiftly by a cohesive and comprehensive package of recovery measures from the government. The focus now needs to turn to helping businesses begin to get back towards full strength and trade their way out of danger."
Nicholls called for an extension of the business rates holiday beyond 31 March 2021 "alongside loans to tenants where landlords have provided rent concessions".
Before today's announcement, the British Property Federation had argued a further extension beyond 31 December would be unsustainable, with commercial rent debt due to have reached about £4.5bn by the end of this year.
The body received the announcement as confirmation of an end date for the protections.
"Today the government has confirmed that it is time to plan for the future and give the commercial real estate sector the clarity it needs in order to play its fundamental role in the UK's recovery from the impacts of Covid-19," said BPF CEO Melanie Leech.