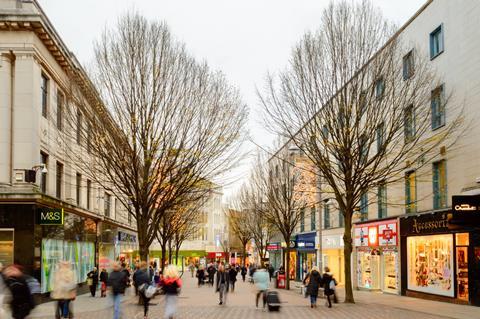 Landlords are taking debt enforcement action against retailers by exploiting a loophole in temporary government protections.
While landlords have been banned for several months from evicting commercial tenants or using statutory demands or winding up petitions to recover rent arrears, there has been no such ban during the pandemic on county court judgements.
As a result, a growing number are "seeking to undermine the will of parliament by using them in lieu of temporarily banned measures," BRC CEO Helen Dickinson has said in a letter to communities secretary Robert Jenrick seen by The Grocer.
"I am writing to you about an issue facing a rapidly growing number of retailers, continuing aggressive debt enforcement action by commercial landlords," said the letter.
Despite existing protections, the BRC was "aware of a growing number of cases" where tenants relying on the temporary protections were "being served with CCJs for rent arrears".
The practice was threating business' viability because once served with a CCJ they would find it difficult to access credit, including government Covid-19 support loans, Dickinson said.
The letter was sent after last week's extension of the eviction ban until the end of the year. It called for the ban on winding up petitions and statutory demands – set to expire on 30 September – to also be extended, and for CCJs to be added to the list.
Not doing so would enable landlords to pursue rent arrears despite other protections, "which negates the purpose of their extension," said Dickinson.
BRC property policy advisor Dominic Curran told The Grocer: "While the continued protection against some forms of debt enforcement is welcome, some landlords are being ever more inventive about chasing debts built up during the pandemic.
"They are exploiting a loophole in the protections and seeking CCJs against their tenants, in clear breach of the intention of parliament.
"The government needs to act quickly to close this down by including CCJs for arrears built up since March in the scope of the moratorium ban."