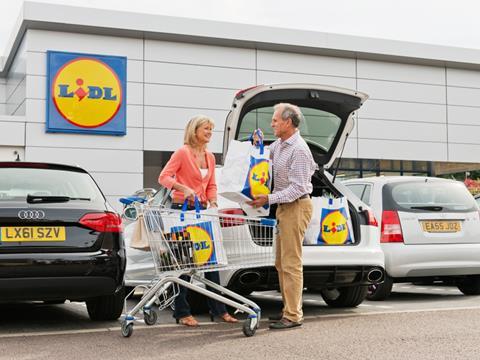 Lidl aims to build a new 14,300 sq ft store plus a car park in Worsley, Greater Manchester, after acquiring the site of a former Brown Cow pub.

It is set to be followed by more new stores in the Greater Manchester area, including the first Lidl in Trafford, on the site of a former PC World. A third will open in Baguley, next to a Tesco Extra, Lidl said.

The plans are part of the discounter's drive to expand its estate of 710 UK stores with 50 new openings a year.

Lidl is to hold a public consultation on plans for the proposed new Worsley store, just off the M602, "in the coming months" following acquisition of the site from Kay Atlas, a subsidiary of Robinsons Brewery, for an undisclosed sum.

"We are delighted to be proposing a new store in Worsley, which marks another milestone in our ambitious store expansion programme for Greater Manchester," said Lidl UK regional head of property Nick Harvey. "We are firmly committed to helping boost the local economy by creating new jobs and working with local suppliers in the construction of the new store. The team are very much looking forward to confirming a date for our public consultation day when we will outline our plans and get input from those who will directly benefit from the new store."

A Lidl spokesman said the 14,300 sq ft new store would be average sized for the retailer.