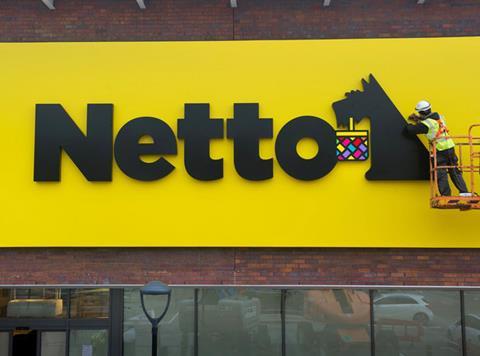 Netto stores have launched 50%-off closing down sales in a bid to quickly sell off remaining stock.
Stores are closing early once stock has been cleared and not opening at all on some days as they prepare to close down next month, locals have reported.
Kevin Tennent, who has authored a petition against the closures, said the strategy had caused "complete mayhem" in his local Doncaster branch.
"Our store closed at 4pm on Saturday, didn't open at all on Sunday and re-opened at 10am on Monday," he said. "Apart from the cut open hours, it is impossible to get in for all the bargain-hunters that have suddenly appeared."
Yesterday, the Manchester Evening News reported that the Glossop branch had attracted queues outside and that arguments had broken out in-store, with one shopper reporting that people were "throwing toilet rolls at each other" in the rush to grab a bargain.
Sainsbury's said the "high demand for discounted products" at its Netto stores had forced some to close early to be restocked for the next day, but did not confirm how many of the 16 stores were affected.
The retailer announced the closure of its Netto stores last week following a review of the business, which found it would need "significant investment and rapid expansion in a challenging property market".