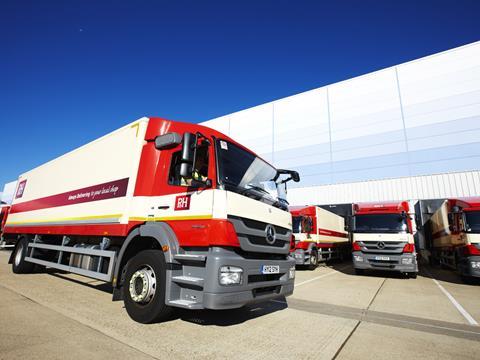 Palmer & Harvey has announced ambitious plans to grow its Central Convenience chain by 60 stores a year.

The wholesaler said it had grown the business from 39 company-owned sites and six franchise stores to 53 owned stores and 18 franchises during the financial year to 2 April 2016, representing a 50% increase in sales.

P&H managing director of owned retail Steve Wilkinson said the business was confident of reaching its 60 a year target, with new sites to be split evenly between company-owned and franchise stores.

"There are plenty of opportunities in the South and South West. However, we could eventually widen the geographical area we service further, to meet the ever growing demand."

His team were also working on improving product offering in terms of food to go to include coffee and hot food, he added.

This week P&H revealed revenue had fallen by 0.7% to £4.44bn while its EBITDA fell 40% from £35m to £21m. The wholesaler said this was as a result of investment in a new chilled and frozen depot in Avonmouth and a new distribution centre in Leeds. Gross profit remained unchanged at £215m.

"I am pleased to report on a year of progress for P&H," said chairman and chief executive Chris Etherington. "In recent years we have built strong foundations for our future, through a significant investment in our depot infrastructure. To support the next phase of P&H's development, this year we began a multi-year programme to improve our operating model and enhance customer service."

During the last financial year, P&H secured major contract extensions with Sainsbury's, One Stop, MRH and SSP. It also said it had delivered strong growth in its van sales business with a 13% increase in revenue per van per day.