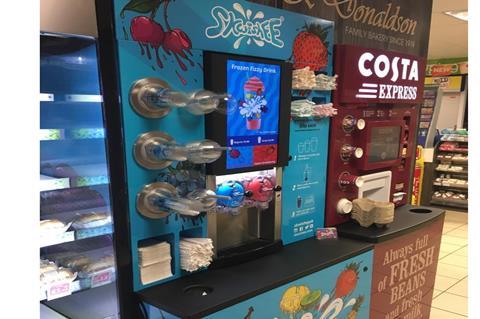 Eros Retail's frozen fizzy drink company Skwishee is now available in Spar stores following an agreement with wholesaler CJ Lang.

The slush drink machines are now in eight Spar stores across Scotland with plans to grow the estate.

"We are delighted with the relationship so far and are looking forward to growing the portfolio with Spar in the future," commented Skwishee and Eros co-founder Harris Aslam.

The Skwishee machines are currently in 55 retailers with a target of 150 by the end of the year.

Skwishee has also signed a deal with confectionery manufacturer Golden Casket Group to add new Millions branded flavours to its range.

The first flavour being rolled out is Sour Apple Millions with more to be added over the coming months.