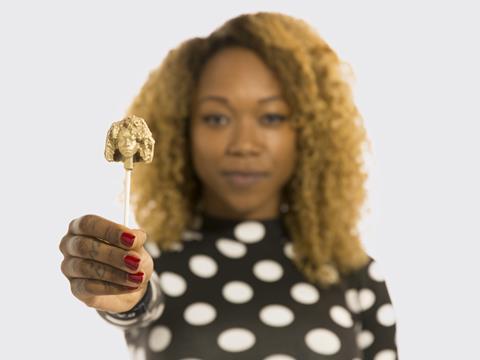 Selfridges has opened an installation which turns a scan of customers' heads into chocolate lollipops.

The pop-up counter, created with Smartech and Candy Mechanics, uses a 3D scanner and printer and carves the lollipops within five minutes.

The counter is designed for customers to create a chocolate replica of themselves to give to a loved one. It was introduced to Selfridges flagship Oxford Street, London branch on 9 February, and will be available until Valentine's Day (14 February).
The chocolate lollipops are offered in Smooth Milk, Creamy White or Vegan Dark Belgian chocolate, and are £10 for each 35g item.

"We're delighted to be bringing such a playful experience into Selfridges. We wanted to offer something different this Valentine's Day, and Candy Mechanics was the perfect partner with its cutting-edge personalisation technology," said Smartech Retail Group CEO Nathalie Bernce. "We're all about creating experiences in store, allowing people to discover the latest and greatest innovations in innovative ways."