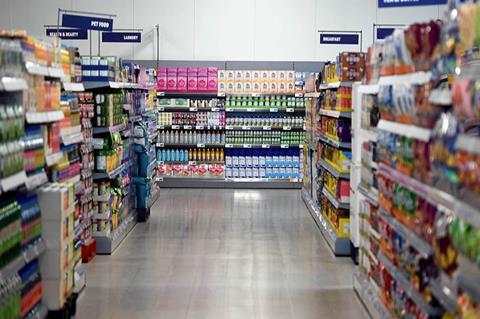 Tesco has begun selling Jack's branded products in Tesco stores for the first time, as it launches a three-pronged price assault against the discounters.

The move, which will see nine Jack's products on sale at Tesco until the end of May in nearly 900 of its larger stores, comes alongside a second raft of price cuts launched today by the retailer - which, like a previous round of cuts, has been billed as a 100th anniversary gift to customers.

The development has sparked speculation about a potential further rollout of Jack's products within the supermarket, eight months after it launched the new discount chain in a bid to compete with the rise of Aldi and Lidl.

Jack's products rolled out in the move include mineral water, fruit juice, crisps and cereals, all priced between 55p and £1.50.
The latest round of price cuts follows a similar move in January, which was backed by an advertising campaign promising 'prices that take you back' with a nostalgia-themed push.

Today also sees the launch of a promotion allowing Clubcard holders to get cheaper prices until the end of the month on nearly 200 products, as Tesco looks at new ways to target its 17 million-plus loyalty card holders.

The inclusion of Jack's products in the deal adds a third element with an emphasis on British-made products, a key element of the Jack's launch in September.

Alongside the Jack's products, Tesco's deals include reductions from branded players such as Nestlé, Birds Eye, McCain and Richmond Sausages.

"To continue the celebration of 100 years at Tesco, we're launching a second burst of price drops on hundreds of different products," said Tesco's chief customer officer Alessandra Bellini. She said the deals would "help customers get even more great value on their weekly shop".