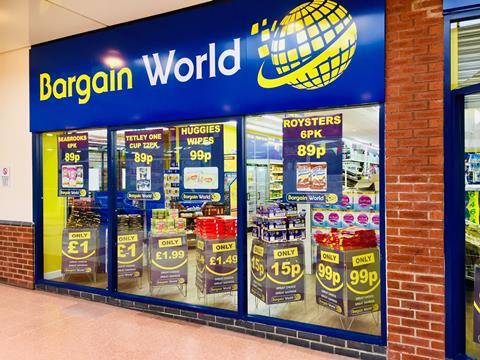 Bargain World, the new discount chain that set its sights on opening 25 stores by the end of the year, has ceased trading after five months.

Only two stores had opened, the first in Cockhedge Shopping Park in Warrington, Cheshire, in May and the second in Birchwood in the same town around a month later. Both closed on Monday this week. Staff are understood to have been informed and sent home on the day.

'As we are unfortunately hearing too often in the retail sector, the company I worked for is in administration,' a Bargain World manager wrote on LinkedIn on Tuesday.

A reply to the post said: 'This explains why they are not replying to my emails with regards to outstanding payment for shop fitting works completed on the Warrington branch.'

The Grocer revealed in June that one of the businessmen involved in Bargain World was a former multimillionaire and Dundee FC boss who was made bankrupt in 2016.

One-time oil and gas tycoon Calum Melville was 436th in the 2009 Sunday Times rich list, with an estimated £124m fortune. He was director of Dundee FC from 2009 to 2010.

Then in 2016 the Aberdeen Sheriff Court granted a sequestration order in a case brought by oil services company First Integrated Solutions. Reports at the time said it was believed to relate to unpaid debts of around £50,000.

In June, Melville had been appealing for Bargain World staff, suppliers and a 25,000 sq ft distribution centre in posts on LinkedIn. He would not speak to The Grocer, and Iain Harben, listed as Bargain World director on Companies House, insisted Melville only "takes an interest" in the business.

The Grocer has since seen a business card used by Melville calling him chairman and CEO of Lilou Group. A number of logos are printed on the back, including Bargain World.

Bargain World sold at multiple price points up to around £15, with fmcg making up roughly 60% of a claimed 3,500 products.

A second director listed on Companies House, along with Harben, is Calum Melville's wife Susan Melville. Harben said in June that he reported to Calum Melville's mother Dorothy Melville.

Neither Harben nor Calum Melville responded to The Grocer's enquiries this week.