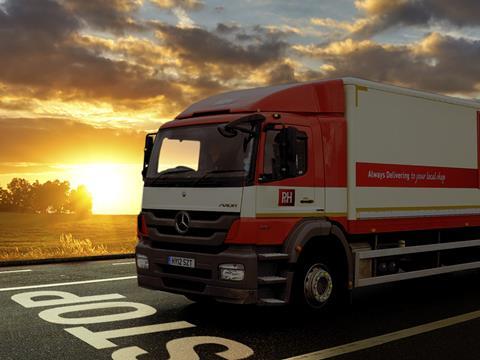 Tobacco giants Imperial Brands and Japan Tobacco International may struggle to recover little or anything of the £66m of loans they made to prop up Palmer & Harvey before it collapsed, administrators have warned.

A progress report from PwC, issued at the end of last week, revealed that the tobacco companies held second ranking security over the companies' assets, behind its banks Barclays, HSBC, RBS, Santander UK and PNC Business Credit.

PwC said the banks were likely to receive between 73% and 100% of the £187m they were owed, while the tobacco suppliers could expect between 0% and 58% of the £66.1m they were due.

The suppliers had made the loans as bridging capital to keep P&H afloat so it could find a buyer in the months before its collapse in November.
In October, private equity firm Carlyle Group entered into an exclusivity period on the back of these loans.

The report explains, however, that an agreement with Carlyle could not be reached.

'Unfortunately, the group continued to face challenging trading conditions and uncertainty around the transaction, as well as associated adverse publicity during the autumn, which resulted in a number of the group's suppliers applying standard payment terms to reduce their credit exposure,' said the report.

'This created additional cash needs which were both sizable and unsustainable. Despite lengthy and constructive discussions with stakeholders, efforts to restructure the group and mitigate the significant cashflow pressures ultimately proved unsuccessful.'

The report highlighted the precarious nature of P&H's business model, with tobacco sales accounting for 74% of its wholesale business in the year ending March 2017 while non-tobacco sales accounted for 85% of its gross profit.