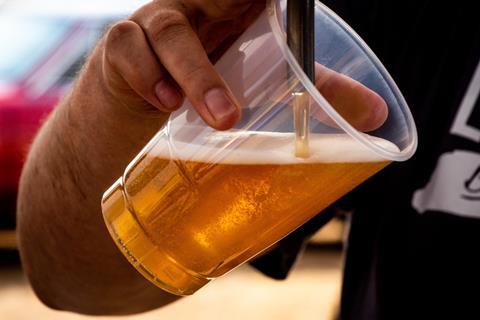 Crowdfunded craft brewery Redchurch has collapsed into administration, leaving over 700 investors with nothing.
The brewer, which raised almost £900k from two separate rounds of crowdfunding in 2016 and 2017, revealed in a statement this week it had gone into administration and been sold to new owners after 'a rollercoaster of ups and downs and tough financial times'.
Redchurch previously owned a taproom in Bethnal Green, together with a production site in Harlow. No jobs have been lost at Harlow but the taproom was not included in the sale.
A spokesman for administrators Leonard Curtis told The Grocer the company's problems had begun in 2017 following the departure of its head of sales. "This resulted in a significant downturn in revenue and, coupled with increased competition following the rise in popularity in the demand for craft beer, the company was never able to recover.
"More recently, the company had been experiencing financial difficulties and had come under creditor pressure, primarily from HM Revenue & Customs. Efforts by the directors to secure investment over the last 12 months to provide working capital, proved unsuccessful."
Redchurch's new owners, The Redchurch (London) Brewery Ltd, were an "entity not connected to the company", the spokesman said, and had bought the business "immediately following" the administration.
Redchurch said it now planned to 'reinvigorate the Redchurch brand, with plans for a redesign on the horizon, and a new seasonal specials calendar from our brewery HQ in Harlow.
The new owners had 'a large investment plan, so there is an exciting future ahead,' Redchurch added. Redchurch continues to contract brew beer for Beavertown Brewery, The Grocer understands
However, investors are furious. One said there had been no communication from the brewer regarding "this or any problems leading up to it, so it has come as a total shock"
"This makes me feel that the company has shown disregard for its shareholders who helped them with substantial sums two years ago to keep going."
A second investor said: "The situation is a black mark upon the craft industry and one of the original darlings of the scene."
Redchurch had not responded to The Grocer's requests for comment at the time of going to press, but on Twitter said: 'I'm afraid the shareholders are the unfortunate casualty of the old company going under.'
Redchurch's administration is the latest in a series of crowdfunded beer businesses to run into trouble this year, such as London's Hop Stuff, Beer Boutique and The Bottle Shop.