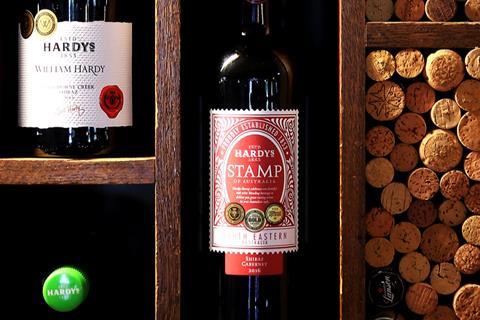 Accolade Wines – the UK's largest wine supplier – is kicking off a 'major strategic review' that will see its UK and European operations merged, The Grocer has learned.
The Echo Falls and Hardys owner is closing its European headquarters in Poland, with its EMEA director, Ted Popov, departing the business. All of Accolade's European operations will be run from its Weybridge site under current UK general manager Ade McKeon.
Confirming the move, Accolade chairman Ari Mervis told The Grocer: "By leveraging the scale and commercial execution resources of the Accolade business in the UK we will be better placed to pursue the clear growth opportunities we see in the UK, European and EMEA markets."
Accolade will also undertake a global review of its support services, including finance and IT, as "the company focuses on activities that support its world-class winemaking and marketing, as well as continued growth in international markets". It said this would "result in the transfer of some roles across the global operations, including some in the UK, to external providers".
It is not clear how many jobs could be affected by these moves, but Accolade said it would soon commence a consultation with workers affected by the changes and was "committed to supporting anyone affected". "Some may be given opportunities to be re-deployed to other parts of the business."
It comes as Accolade has faced significant challenges in the UK over past years – its latest accounts for the year ending 30 June 2017 reveal a drop in operating profits of £16.4m to £4.8m, while sales fell from £509.8m to £473.3m.
Accolade attempted to pass on price increases to many of its retail customers after the weakening of the pound in the wake of the Brexit referendum sent the price of importing wine skyrocketing, but had to swallow numerous supermarket delistings across its biggest brands, including Hardys and Echo Falls, as a result.
The "sole objective" of the reviews was "to ensure that the business is fit for purpose so we can meet our growth aspirations and continue to make wines of the highest quality," stressed Mervis.


Daniel is The Grocer's food and drink editor and is responsible for our product coverage across all fmcg categories.

Daniel has written about food and drink for the majority of his career: prior to joining The Grocer in 2017, he covered food and drink news on pub industry title The Morning Advertiser, and wrote features for VICE magazine.

Follow Daniel on Twitter: @WoolfsonExists