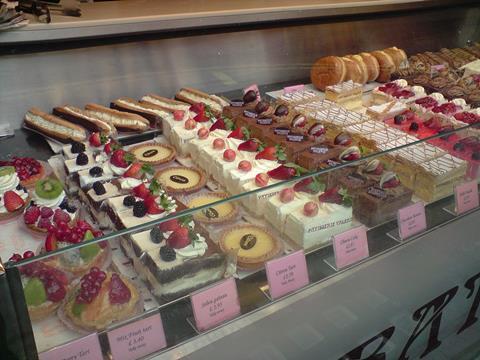 Patisserie Holdings, the owner of cake retailer Patisserie Valerie has announced it has fallen into administration after being unable to renew its banking facilities.
The listed group, which has had its shares suspended since the discovery of fraud left it close to collapse in October, has appointed KPMG as administrator for the company and various subsidiaries.
A statement issued to the stock exchange after close of trading on Tuesday said: "As a direct result of the significant fraud referred to in previous announcements, it has been unable to renew its bank facilities, and therefore regrettably the business does not have sufficient funding to meet its liabilities as they fall due."
Chairman Luke Johnson has extended an unsecured, interest-free loan to help ensure that the January wages are paid to all staff working in the ongoing business.
These funds will also assist the administrators in trading as many profitable stores as possible while a sale process is undertaken.
Talks between the bakery chain and its creditors took place over the weekend to attempt to secure a funding lifeline.
A deadline from lender HSBC and Barclays expired on Friday to extend support for the chain.
KPMG was last week appointed to review options, including planning for the future of Patisserie Holdings, after it emerged that accounting irregularities were "significantly worse than thought".
At the time of KPMG's appointment it announced it had found the misstatement in its accounts uncovered last year was "extensive" and involved "very significant manipulation".
It said that among other manipulations, this involved thousands of false entries into the company's ledgers and the impact could be worse than first estimated.