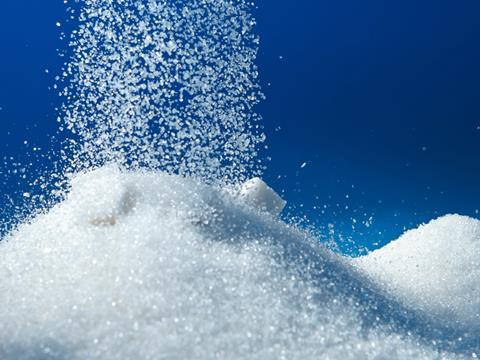 Associated British Foods (ABF) has announced it is trading in line with expectations in a pre-close statement, as the strong growth in Primark continues to be offset by weakness in its sugar business.
Updating the market prior to entering the close period for its interim results to 28 February (which are scheduled to be announced on 21 April), ABF reassured investors its previously stated guidance remained in place.
"We continue to expect a marginal decline in adjusted earnings per share for the group for the full year," the group said.
Adjusted operating profit for the first half is expected to be lower than last year, negatively affected by the strong pound which has hit its overseas results. Adjusted earnings per share are expected to be in line with last year, largely benefiting from a lower tax rate.
Primark continues to be the group's start performer, with sales expected to be 16% ahead of last year at constant currency driven by an 11% increase in retail selling space.
The group has also seen strong progress in its ingredients and agriculture business, while grocery is expected to deliver an operating profit in line with last year.
Sugar revenues in the first half will be "substantially lower" than last year with profitability "close to break-even". The division's trading will improve in the second half, benefitting from performance improvements and the non-recurrence of last year's cost of restructuring the EU sugar businesses. EU sugar prices have been lower in the period leading to lower revenues and margins for both the UK and Spain, although there has been some recent stabilisation.
In grocery, revenues are expected to be similar to last year, with the strong dollar offsetting the translational impact from currency weakness against the pound.
The company said that Twinings Ovaltine made "excellent profit progress" in the period, with tea sales growing in the UK and Australia and achieving record market shares. It also saw strong growth in its developing markets of China and India.
Performance of its bakery brands was more stressed, given the market "remains intensely competitive with a combination of over-capacity in the industry driving manufacturers towards marginal pricing." As retailers drive for value and range simplification, already tight margins have come under further pressure and Allied Bakeries' profit will be lower than last year as a result.
Since its acquisition last October, Dorset Cereals has "traded well" and the company said its integration with Jordans Ryvita is on track.
Shore Capital analyst Darren Shirley said the update held "no surprises", adding: "We expect the stock to be broadly unchanged post the update".
The broker said: "ABF deserves a premium rating due to the medium to long-term potential from the outstanding Primark business, plus a credible long-term growth strategy predicated upon well-invested operations with generally leading and so valuable market positions."
The shares ticked up 0.6% to 3,053p in early trading.