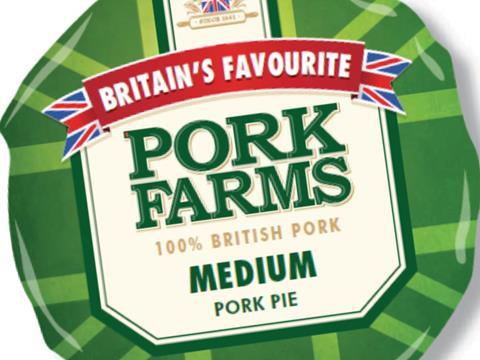 Sales and profitability have soared at Addo Food Group after it turned around the performance of the chilled savoury pastry business acquired from Kerry Foods in August 2014.

The pork pie and Scotch egg maker, known as Pork Farms before a rebrand in September 2015, filed revenues of £236.4m in the year to 26 March 2016 compared with £158.4m 12 months earlier.

Sales from the Kerry business were only included for the nine months from June 2015, after the deal was finally cleared by the CMA. Total group revenues would have been £264.7m if the new business had made a 12-month contribution.

Revenues at Pork Farms Ltd, excluding the Kerry business, fell from £158.4m to £152.4m during the year, accounts lodged at Companies House showed.

Profits rocketed across the group during the period, with EBITDA at Addo of £15.7m, compared with £5.8m a year earlier. Operating profits of £8.9m, compared with £2.7m in 2014/15, were weighed down by £1.1m of exceptional items related to restructuring and rebranding costs.
Addo also made its first pre-tax profit before exceptional items during the ownership of Vision Capital, which acquired the business in late 2006 from Northern Foods. After £8.5m of interest charges on its loans, £4m lower than the previous year, the bottom line stood at £1.3m, compared with a £8.9m loss in 2015/16.
"2016 saw Addo Food Group grow in line with the plan we developed following the acquisition of the Kerry Foods chilled savoury pastry business," a spokeswoman said.
"We successfully launched innovative NPD, developed exciting new brands, with the launch of Tottle and Too Good to Be, and entered new categories such as breakfast, while also continuing to invest in our sites and our people."
Vision has invested heavily in the group in recent years, including buying the Kerry chilled savoury pastry and more than £30m upgrading facilities.