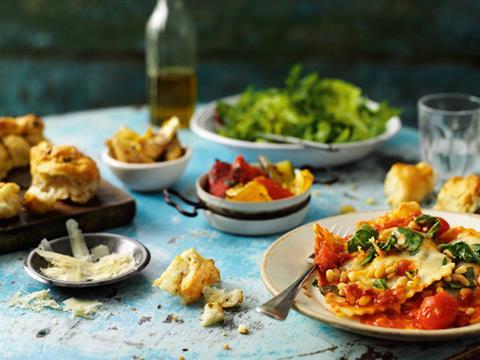 As Bakkavor formally confirmed its plans to float on the London Stock Exchange, as revealed by The Grocer last month, the ready meals giant's latest results out this week show continued financial momentum.

Underlying profits in the first half of 2017 jumped 8.1% to £77.7m as it expanded margins by 20 basis points to 8.6%.

Sales at the group, which supplies the major supermarkets with ready meals, pizza, salads and desserts, rose 5.7% to £903.3m, with Bakkavor targeting mid-single digit growth for 2017.

Bakkavor's IPO is expected to value the group at £1bn-£1.5bn when shares start trading in November. It intends to raise £100m with the issue of new shares and the sale of part of founders Agust and Lydur Gudmundsson's 59% stake and a portion of Baupost's 41% holding.

Bakkavor will also float at least 25% of the issued share capital, with the founding brothers and Baupost remaining significant shareholders.

Bakkavor said the float "will enable the group to further invest in the business, reduce current leverage, and provide a partial realisation of the investment in the group by the selling shareholders".
"We have long-established relationships with the UK's leading food retailers and our quality products are core in their efforts to gain greater exposure in the exciting fresh convenience sector," CEO Agust Gudmundsson added.

"We have a long track record of delivering sustainable growth in both revenue and profits and there is considerable momentum right across the group. Our experienced management team has the ability and ambition to ensure we can further strengthen our position in the UK while accelerating our international growth ambitions."

Bakkavor had a 30% share of the UK fresh prepared food market by revenue in 2016, 3.8 times that of its nearest competitor, the group said.

Bakkavor also held a 38% share of sales of fresh prepared food at Tesco, Marks & Spencer, Sainsbury's and Waitrose.

The ready meals giant also announced that Simon Burke, currently an independent non-executive director, will be appointed as chairman prior to the float. Current chairman Lydur Gudmundsson will step back but remain on the board as a non-executive director.