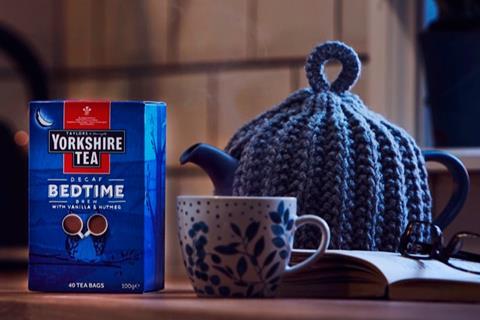 Yorkshire Tea supplier Bettys & Taylors saw a slowdown in growth last year and profits hit by soaring costs in its tea and coffee supply chain.
Newly released figures for the drinks group, which also operates a number of tea rooms and a craft bakery, saw group sales rise 3.1% to £260.6m in the year to 31 October 2022.
However, operating profits fell by 13.5% back to £10.3m from £11.9m amid "difficult trading conditions" due to wider macroeconomic headwinds.
The group said cost base increases were exacerbated by the weakness of the pound against the dollar during the year, which particularly hit the profitability of its tea and coffee businesses.
"At the beginning of our 2022 financial year, we hoped to be entering a more stable, post-pandemic world," said group finance and resources director Paul Cogan. "However, like many other businesses, we've had to navigate ongoing uncertainty and difficult trading conditions.
"The rising cost of living, increases in raw materials and utilities, a volatile foreign currency market, and significant labour shortages all resulted in another challenging year."
However, it said it saw increased growth across both tea and coffee businesses despite the wider challenges.
Yorkshire Tea retained its market-leading position, ending the year with a 34.4% value share of the black tea market, while Taylors of Harrogate coffee retained its leading position in the roast and ground category with a 19.6% value share of the market.
Cogan added: "Throughout these disruptions, we feel fortunate that our loyal customers have continued to show us their support and affection, and our people have continued to demonstrate great resilience and tenacity in order to continue to deliver the highest standard of service and quality for our customers and partners."
The company stressed it had continued to invest nearly £1.2m into livelihood, social and environmental initiatives across its tea and coffee supply chain, while working closely with suppliers to manage delays experienced in international shipping over the course of the year.
"Our family business has a long history of adapting to changing conditions around us and seeking out new opportunities to grow and evolve," Cogan said.
"This approach, combined with our commitment to our family business values, has laid strong foundations for the future."