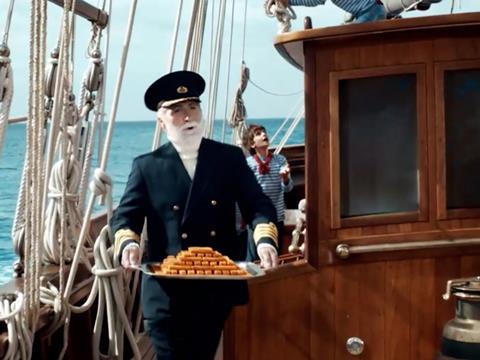 Birds Eye has suffered another heavy decline in sales as conditions in the branded frozen space remain challenging.

Revenues fell £16.2m to £399.1m in the year to 31 December 2016, following a £31m slump in 2015, newly filed accounts for Birds Eye Ltd revealed.

In the past four years, from 2013 to end of 2016, the business has seen £68m wiped off the top line in the UK - a 14.6% decrease.

Birds Eye MD Wayne Hudson, who took over from Andy Weston-Webb in November 2015, said the first half of 2016 showed a continuing decline in sales for both the frozen category and the Birds Eye brand.

However, Birds Eye had established "a bold new strategy" aimed at reigniting growth for the brand and the category in the fourth quarter, he said.

"Significant investment in quality across our portfolio, a move away from a pan-European marketing strategy to focus on our iconic ranges with increased media spend, improved pack designs and the return of 'The Captain' have all contributed to a significant turnaround in our sales performance, and that of the frozen food category," Hudson added.

"Following this shift and the launch of all our key campaigns in early 2017, we've seen positive results, with both Birds Eye and the category returning to growth."

Operating profits almost doubled in 2016 from £8m to £15.4m, with a £1.7m gain from the sale of land related to a former plant in Hull. The bottom line was also dragged down in 2015 by £6m of one-off costs, made up of redundancy pay and £1.9m paid to management following the €2.6bn sale of Birds Eye parent Iglo Group to Nomad Foods.

"The frozen food category is now growing faster than fresh, chilled and ambient food, and as we move into 2018, Birds Eye will continue to introduce even more shoppers to the benefits of frozen, through great quality, tasty and nutritious food whilst delivering less waste," Hudson said.

"What we have seen through 2017 is that when Birdseye grows, the category grows."

In August, owner Nomad reported it had continued to slow its decline in the UK as group sales recorded organic growth for the second quarter in a row. The group said price hikes in the UK - a result of post-Brexit inflation - accounted for the majority of the movement as it lowered the amount of promotions in supermarkets after heightened activity in the first quarter.

Sales in the UK improved for the fourth consecutive quarter, down just 1.1% in the three months to 30 June, compared with a 5.8% decline in the second quarter a year ago.