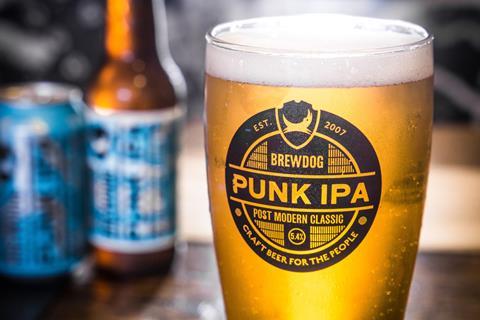 BrewDog has set its sights on growth abroad despite falling into the red for the first time since its inception in 2007.
It plans to widen its distribution network across both Europe and the US, as well as tapping the Asian and Indian markets in 2019, results filed with Companies House this week reveal.
"We are currently looking at potential sites in Asia in which we could open a brewery to serve the Asian market," BrewDog said. "China is one of our biggest export customers from the UK, and offering great, fresh craft beer brewed locally will enable us to make the best of this opportunity."
It is also building an Australian brewery, which is set to open by the end of 2019.
BrewDog had "invested significantly in diversifying our product portfolio" with the acquisition of craft cider brand Hawkes and the opening of its new sour beer facility, Overworks, it added, "allowing us to maintain our accelerated growth, and continue this into 2019".
However, the results revealed investment – including £44.6m spent to upgrade infrastructure – pushed the brand to a loss of £579k before tax, despite sales rising 55% to £171.6m.
This time last year it had just posted pre-tax profits of £1.4m.
It opened 34 new bars across the world in 2018, including 14 in London, and opened a 'craft beer hotel' in the US, bringing its estate to more than 80 bars.
BrewDog said it had 30 new sites in its pipeline, including new openings in Paris, Dublin, New York and Shanghai.