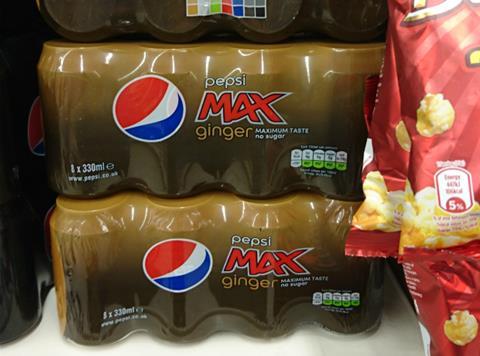 Robinsons owner Britvic (BVIC) has posted a double-digit rise in first half sales, but restructuring costs hit pre-tax profits.
The soft drinks producer increased revenues 11.5% to £756.3m in the six months to 24 May, with organic growth of 3.7%.
Britvic, which completed a £54m deal for Brazilian juice business Bela Ischia in January, its second deal in the country following the Ebba transaction in 2015, said it recorded strong growth across all its business units.
During the period, it sold over 1.1 billion litres of soft drinks, an increase of 2% on the previous year, with average realised price (ARP) increasing by 1.5% on a constant currency basis.
Underlying profits jumped 6.7% to £73.6m, but exceptional charges of £7.2m related to acquisitions and restructuring hit pre-tax profits, which were down from £54m in the same period last year to £50m.
Acquisition and integration costs were £2.1m during the period, while Britvic took an £11.2m charge related to strategic restructuring.
Pre-exceptional margin also decreased 50bp to 9.7%.
However, Britvic shares were up 2.3% by mid-afternoon to 719.5p on the strong first half revenue growth and sales volume increase.
CEO Simon Litherland commented: "Britvic has delivered a strong first half performance driven by organic revenue growth in all our markets and successful management of input cost inflation.
"We have continued to make progress delivering our strategic priorities and have exciting commercial plans for the second half of the year. I am confident that we will deliver full year performance in line with market expectations."
The Fruit Shoot, Robinsons, Tango and J2O maker said it had led the value growth in the UK soft drinks category during the half and was focused on driving value ahead of volume to protect profitability.
Britvic, like all suppliers, has experienced rising costs from underlying cost inflation and is further hampered by the weak pound. It said it has managed the challenges so far with disciplined revenue management and cost efficiency.
GB carbonates generated strong growth in the period as a result of both volume (2.1%) and ARP growth (0.4%). Despite market headwinds and a competitive cola category Pepsi, led by Max, grew revenue and gained market share.
In the carbonates category, a focus on no and low-sugar offerings was a hit with consumers, and the continued growth of Pepsi Max across volume and value helped battle the "highly competitive" grocery market.
The challenging stills category, where Britvic has seen a decline in revenue, continued to improve, with a return to volume growth.
GB stills revenues fell 2.5% as a 1.5% volume increase outweighed by a 4.0% ARP decline, driven by both adverse brand mix and pricing weakness in the squash category.
"Robinsons in particular, whilst facing pricing pressure in grocery, grew volume through a stabilisation of the core pack formats and successful targeting of new occasions via new pack formats such as Squash'd, dispense and core range bottle sizes - with this innovation generating 12% of brand revenue this year," the group added.
Britvic shares jumped a further 2.3% to 719p in early trading on the back of the strong results.
Additionally, Britvic also announced John Daly, currently senior independent director and chairman of the remuneration committee, will succeed Gerald Corbett as chairman with effect from 1 September 2017. Corbett has been chairman since Britvic floated on the London Stock Exchange in 2005