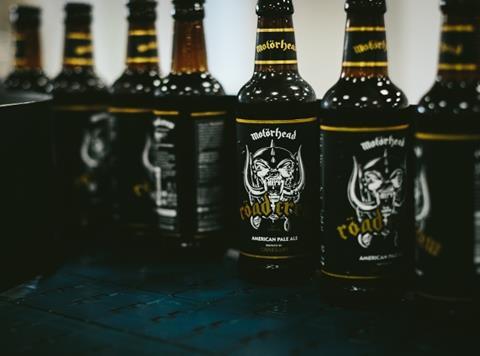 Profits boomed at Camerons over the past year as the Hartlepool brewer ramped up its contract brewing operations and bar estate, latest figures reveal.
The company's revenues fell from £71m to £69m for the year ending 30 April 2017, but operating profits surged, rising to £3,391,995 from £732,911 in the previous period, according to results filed this week with Companies House.
Its contract brewing arm had performed particularly well, said Camerons chief executive Christopher Soley. "We are excited at how our new brands, in particular Road Crew, are being received in the marketplace."
Road Crew, a 5% pale ale which Camerons brews for heavy metal band Motörhead, won its first listing in the mults with Morrisons in September, and is now exported to 19 countries.
It had been "another strong year" for the business, said Soley, with EBITDA having risen approximately £0.4m to £6.4m.
Following an injection of £30m into the business by HSBC to fuel the expansion of its pub estate and facilities, since the end of the financial year Camerons had secured an additional £10m funding package from the bank to assist with growth plans.
This would be focused on building its Head of Steam brand, said Soley, with two outlets already acquired and terms agreed for a further four since April.