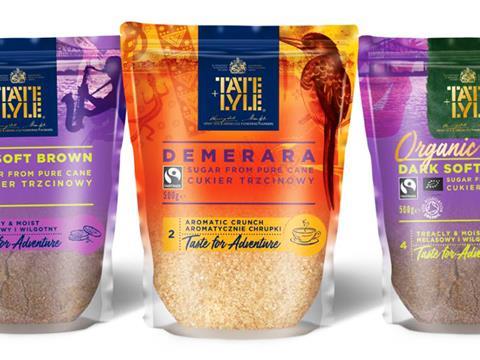 Top story
Losses ballooned at TATE & Lyle Sugars as the glut of sugar production in the EU following the end of quotas hammered prices and profitability.
T&L Sugars, owned by American Sugar Holdings since 2010, has posted a pre-tax loss of €50m (£44m) in the year to 30 September 2018 – a rise in annual losses of more than 75% from the already significant pre-tax loss of €28.4m in its previous financial year.
The plunge in earnings accompanied an 8.1% drop in sales from €326.6m to €300.1m as sugar prices fell during the period.
Tate & Lyle said the ending of beet quotas in October 2017 was the primary driver behind the performance decline.
"Whilst our results continue to be negatively affected by policies that are unfair to us as a cane refiner, they were much more influenced in this particular year by dismal market conditions that impacted all EU sugar producers,"
Gerald Mason, Tate & Lyle senior vice president, told The Grocer. He said the end of beet sugar quotas saw a 31% surge in production, which resulted in a 24% plunge in EU sugar prices.
"This led to an unsustainable industry with even the most efficient producers reporting huge financial losses. The EU industry is now responding with beet production falling back to more normal levels, factory closures being announced, and prices rising to more sustainable levels."
The group's annual loss was exacerbated by a £24.3m impairment charge as Tate & Lyle took on the closure of its German subsidiary during the period.
Check out thegrocer.co.uk/finance later this morning for the full story
Morning update
Annual losses at parent and young children specialist retailer Mothercare rose to £87.3m last year as the chain vastly reduced its UK store estate.
In the 53 weeks to 30 March 2019, Mothercare made a group adjusted loss including discontinued operations before taxation and foreign currency of £11.6m compared to a profit of £2.3m in the previous year, while statutory losses rose from £72.8m to £87.3m.
During the year the brand completed a UK store closure programme via CVA, with its UK estate now comprises 79 stores, down from 134 in the prior year, representing a reduction in space of 30%.
As a result total UK sales slumped 11.8% while UK like-for-like sales were down 8.9% against the prior year - exacerbated in the first half by reduced consumer confidence in the brand following the group's refinancing together with wider market uncertainty.
Its international business showed signs of moderate recovery, with international retail sales down 0.3% in constant currency and down 3.9% in actual currency.
The group delivered annualised cost savings greater than the targeted £19m, while net debt fell to £6.9m from £44.1m after the sale of the Early Learning Centre to Entertainer for £11.5m and the sale and leaseback of its Watford head office for £14.5m.
CEO Mark Newton-Jones commented: "We have achieved a huge amount this year, refinancing, restructuring and reorganising Mothercare to ensure a sustainable future for the business. The majority of that work is now done, including the completion of our store closure programme, leaving us with 79 stores which are well positioned to support our UK customer base.
"Whilst this major restructuring activity has resulted in significant headline losses for the year, the business is now on a sounder financial footing.
"The next phase of our strategic transformation plan is to develop Mothercare as a global brand, maximising the opportunities we see across many international markets. At the same time our primary focus in the UK will be the development of our online proposition, the introduction of enhanced credit options and more exclusivity in product, coupled with a reinforcement of our specialist and service credentials.
"In the early stages of this financial year, we are seeing some improving UK trends as we continue to rebuild to be the specialist retailer for parents and young children."
Global drinks mixer producer FeverTree will host its annual general meeting later this morning, where chairman Bill Ronald will say 2018 was a year of "significant progress" for the company.
"The Group reinforced its market leading position in the UK, successfully established its own operations in the US and the business made real progress across Europe.
"The beginning of 2019 has seen further encouraging operational progress across our key international regions as the Group continues to invest in widening and deepening its distribution networks. Whilst we are mindful of last year's exceptional summer trading performance in the UK, we remain confident in achieving Board expectations for the full year ending 31 December 2019."
On the markets this morning, the FTSE 100 rose 0.6% to 7,271.4pts.
Mothercare has jumped 15.9% to 23.6p following its results this morning.
Risers so far today include PureCircle (PURE), up 3.9% to 296p, Mitchells & Butlers (MAB), up 3.3% to 272.7p, Hilton Food Group (HFG), up 2.8% to 1,042p, Bakkavor up 2.6% to 125.6p and Majestic Wine (WINE), up 2.6% to 295p.
Fallers include Devro (DVO), down 4.2% to 205p, B&M European Value Retail (BME), down 1.1% to 359p and Compass Group (CPG), down 0.6% to 1,806.5p.
Yesterday in the City
The FTSE 100 plunged 1.4% to 7,231pts as concerns over US-China trade relations continue to mount and a likely Conservative party leadership election will cause more Brexit uncertainty.
B&M European Value Retail (BME) dropped 4.5% to 362.9p despite its continued stellar full-year growth yesterday as its international business disappointed the City, particularly its performance in Germany, and it warned tough comparatives would slow like for like growth in the UK.
Morrisons was one of the FTSE 100's biggest fallers as it dropped 5.8% back to 197.3p after going ex-dividend.
Tate & Lyle (TATE) fell 3.8% to 762 after releasing its annual results yesterday showing a 3.4% rise in annual profits despite a small slide in sales.
Other fallers included Greencore (GNC), down4.2% to 211.1p, Cranswick (CWK), down 3.9% to 2,744p, FeverTree (FEVR), down 2.2% to 2,816p, Sainsbury's (SBRY), down 2.2% to 195p and SSP Group (SSPG), down 2.1% to 685p.
The day's few risers were led by Mitchells & Butlers (MAB), up 8.9% to 264p, and Pets at Home (PETS), up 4.2% to 175.6p – both of whom posted better than expected annual figures this week.
PayPoint (PAY), was up 3.1% to 1,076p after posting its own full year results yesterday morning, while other risers included Hotel Chocolat (HOTC)., up 1.1% to 335.5p, Kerry Group (KYGA), up 0.6% to 104.8p, Bakkavor up 0.5% to 122.4p and Britvic (BVIC), up 0.4% to 930p.