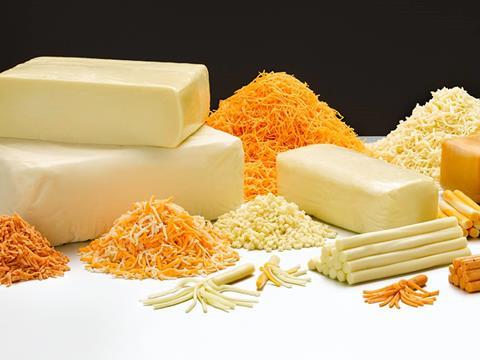 Mozzarella and pizza cheese producer Dairy Partners has recorded a more than 11-fold increase in profits in the face of "massive" dairy price deflation as exports sales growth rocketed.

Pre-tax profits climbed from £300k to £3.4m in 2015 on the back of a 3.5% rise in revenues to £51.7m at the business, which supplies supermarkets, manufacturers and foodservice.

Sales value per tonne continued to decline, but tonnage growth at Dairy Partners jumped 63% thanks to exports rising from 1,776 tonnes to 4,477 tonnes in the year to account for almost £11m of total turnover.

Director Robert Peel said the overseas growth, with the business now exporting to 16 countries, including China, the Middle East and across Europe, was driven by continued worldwide growth in pizza.

The Gloucestershire-based group consolidated its shredded cheese production from the Welsh subsidiary, which produces the Danscorella mozzarella brand, helping to save costs and improve margins.

Peel added the Welsh division had had another "extremely challenging" year but benefited from better control of milk cost with more direct supply and less third party involvement. The subsidiary made a profit for the first time since Dairy Partners acquired the factory in 2013 as production costs fell and efficiencies on block cheese production improved with the volume of milk processed up 60% to 88 million litres.

Dairy Partners is targeting revenues of £100m by 2020 as it increases its milk processing capacity across the group, grows its direct milk supply and introduces new product lines, such as the recent launch of Cheese Peelers kids snack and a Simpsons line.