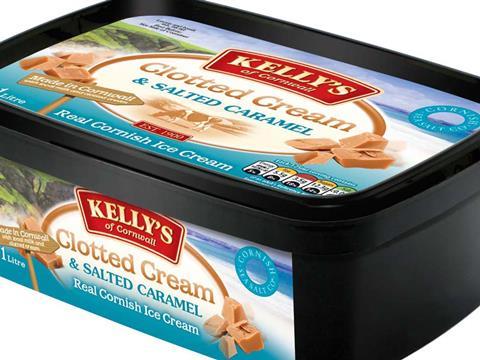 Ice-cream maker R&R Ice Cream has reaped the benefits of consolidation and the growth of the discounters as sales and profits in the UK soared by 25% and 90% respectively.
Accounts just filed for the UK trading arm of the group, which is in advanced talks to form an ice-cream joint venture with Nestlé, show revenues for 2014 climbed to £201.2m, compared with £160.6m in the previous year. Pre-tax profits increased by more than £15m to £17.1m in the period and adjusted EBITDA grew from £27.5m to £43.4m.
The growth was mainly the result of the £49m acquisition of Fredericks Dairies in 2013, which was included in the accounts of R&R Ice Cream UK Ltd for the first time in 2014. Fredericks holds the UK licence to manufacture ice creams under the Cadbury, Del Monte, Vimto, Britvic and Barratt's brands.
R&R, which is the largest private-label ice-cream manufacturer in Europe, added it also benefited from increased turnover from the discounters, as well as the re-launch of the Cadbury's ranges and the growth of the Oreo product ranges.
Exceptional charges in the year totalled £2.3m and included the costs of closing a factory in Leeds, changing packaging to stay in line with EU regulations and integrating Fredericks into the business.
Yorkshire-based R&R is owned by private equity firm PAI Partners following a €850m takeover in 2013.
The acquisitive group, which had total revenues in 2014 of €837.8m (£620.1m), was formed in 2006 following the merger of Richmond Foods and German manufacturer Roncadin. It added the Kelly's of Cornwall brand in 2008 and French business Rolland in 2010. Deals followed for Pilpa in France, German company Durigon and Italy's largest own label ice cream manufacturer, Eskigel.
R&R is now in discussions to join forces with Nestlé to create a frozen giant employing more than 10,000 staff and operating in 20-plus countries across the world.