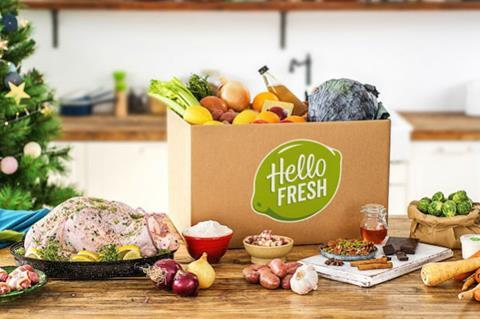 Meal kit delivery brand HelloFresh (HFG) has said it expects its first full-year profit to be "above previous guidance" following a strong fourth quarter.
The news sent shares of the German company soaring 13% to open at €23.60, as investors welcomed further proof the recipe kit model is finally working.
HelloFresh in fact is set to be the first DTC company in the space to become profitable after it announced it was nearing its first break-even since launching in 2011 last November.
Back then, HelloFresh expected its adjusted earnings before interest, tax depreciation and amortisation margin for 2019 to be between 0.5% and 1.75%.
It has now raised that guidance to expect an adjusted EBITDA between €45m and €48m, with margins ranging from 2.5% to 2.7%.
Revenues for 2019 are expected to hit as high as €1.81bn, 36% higher than the previous year. In November, the brand had guided for revenue growth between 31% and 33%.
The improvements follow what HelloFresh described as a "better than expected performance" in the fourth quarter in both its US and international segments.
Sales in the US should make for around €1.02bn of the company's total revenues while its other 11 markets – including the UK, Germany and Australia – are set to generate sales of €785m.