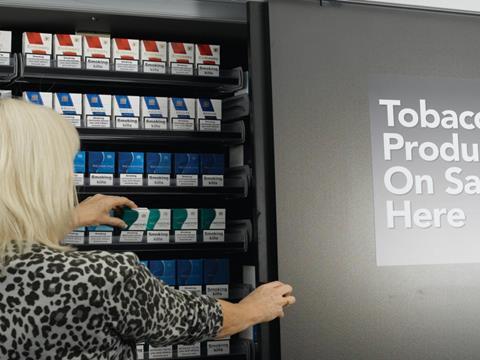 A 7% rise in global growth brand volumes helped Imperial Tobacco full year adjusted operating profits grow by 2.4% to more than £3bn.
Growth brands – which are Davidoff, Gauloises Blondes, JPS, West, Fine, News, USA Gold, Bastos, Lambert & Butler and Parker & Simpson – saw volume growth of 10.7% in the 52 weeks to 30 September 2015 (+7.1% on an underlying basis).
These growth Brands outperformed the market in the year against a backdrop of market volume decline in Imperial's geographic footprint of 3.5%.
Imperial improved the share of growth brands from 5.5% to 6.6% and increased underlying net revenue by 11.7%.
Overall tobacco net revenues fell by 2.6% (though up 4.3% on a constant currency basis) while total volumes dipped by 3.1%. Reported revenues were down 4.4% to £25.3bn, while reported operating profit was down 1.5% to £1.99bn.
Alison Cooper, chief executive, said: "This was another successful year for Imperial in which we further strengthened the business and improved our quality of growth. We generated excellent results from our growth brands, outperforming the market with volume and share growth."
"We realised further savings through our cost optimisation programme, providing funds for investment and improving our margins. We continue to deliver against our strategic priorities and look forward to building on these good results in the year ahead."
During the year Imperial significantly enhanced its global footprint with the acquisition of a number of US brands as a result of Reynolds American's purchase of Lorillard which "performed well in the final quarter". Imperial said that integration continues to be "effectively managed, with all elements of the plan moving ahead smoothly in line with our timetable".
The company said it made "positive progress" in its so-called returns markets, generating good results in Australia, Germany, Czech Republic, Portugal, Ukraine and Algeria. In the UK it continued to focus on stabilising the performance of its growth brands and further expanded our share in the growing sub-economy segment.
Weak conditions in the Near East (notably Iraq and Syria) masked a number of good results in growth markets, where its overall market share was 6.1%.
"The diversity of our geographic footprint provides considerable opportunities for growth. We have large shares in Returns Markets and will concentrate on effectively managing these positions, while maximising profit delivery. In Growth Markets we expect a headwind from Iraq and Syria in the first half but see continued portfolio and pricing opportunities as we target share and profit growth.
"Challenges will persist in some markets but we have the assets and capabilities to further drive quality growth in this environment. We have the brands, the footprint and the people to make 2016 another successful year of value creation."