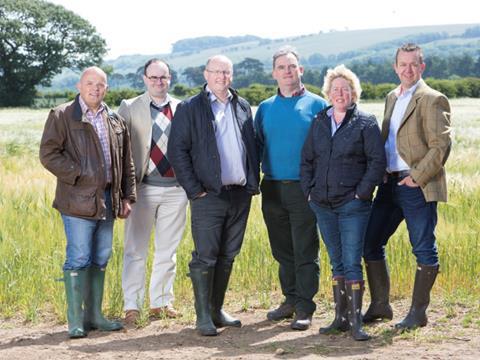 Karro Food Group has returned to profitability in its second year of trading as an independent business after years of annual losses.
The British pork supplier posted EBITDA of £8m in the year to December 31 2014, a more than £11m improvement from the £3.3m EBITDA loss is posted in its first year since splitting from former parent Vion UK.
Annual turnover slipped slightly from £533m in 2013 to £528m last year.
Chief financial officer Michael Kestemont said Karro's profit growth had been realised in a year of significant competitive pressures within the UK pork industry.
He added: "Karro Food Group is confident that 2015 will bring significant EBITDA and cash generation progression, driven by further capital investment and continuous operational and commercial improvements across the group."
To underpin further UK and international expansion and possible acquisitions, Karro secured a £74m funding package from GE Capital and RBS Invoice Finance in May of this year.
Karro has also launched a £10m capital investment programme into processing and production across its UK manufacturing facilities, including an £8m investment at its largest facility in Northern Ireland
The results represent the second consecutive year of a £10m-plus improvement in profitability since private equity firm Endless supported a management buyout of the pork division of Vion UK in January 2013.
Di Walker, executive chair of Karro Food Group, said the results showed the progress the company was making under the five year plan implemented at the start of 2013.
"It extremely pleasing to announce that Karro Food Group will have achieved the targets set out in that plan – namely to ensure Karro is fit for the future and firmly focused on growth - within just three years," Walker added. "This is an achievement reflected in these stand-out results and a clear recognition from our customers that the revitalised group is a very welcome market participant."
However, Karro Foods is likely to have further to go before it is able to report a statutory pre-tax profit. The £3.3m EBITDA loss in 2013 came alongside a £32.2m pre-tax loss for the year – partly thanks to £3.6m of exceptional items related to the establishment of the new business and a £6.4m loss on discontinue operations.
Karro's revenues have almost halved post-transaction from the £1.04bn turnover in 2012 as it previously included a range of operations, including Vion UK's poultry business, that are not included in the new business.
The full-break down of Karro's annual accounts are expected to be available via Companies House next month.
In 2012 Karro Foods posted a pre-tax loss of £49.2m.