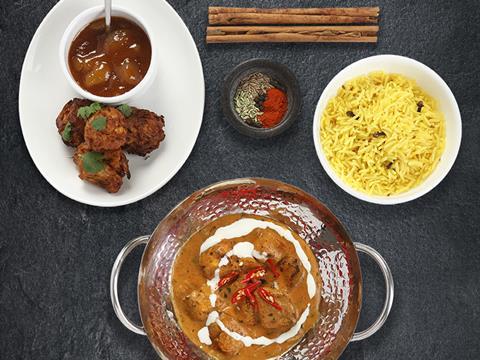 Ready meals maker Laila's Fine Foods has warned of "material uncertainty" in its ability to continue as a going concern after shoppers cooked more from scratch during the pandemic.
The Blackpool-headquartered business, which supplies chilled and frozen products for retailers such as Iceland and Lidl, as well as for the foodservice industry, forecast it would be lossmaking for the third year in a row as sales declined during lockdown.
Laila's said in newly filed accounts at Companies House it was "optimistic" trading would improve over the coming months as restrictions relaxed, but added it was reliant on the ongoing support of creditors.
Founded by the Remtulla family more than 30 years ago, the company has featured numerous times in The Grocer's Fast 50, which tracks the fastest-growing businesses in fmcg. It has expanded revenues from below £10m 10 years ago to as high as £41m in 2018 as it won new customers for its range of Indian, Italian, Asian and Central American meals.
However, it fell into the red in 2018 after being hit with higher costs for ingredients and labour, which it blamed on Brexit as workers left to go back to Europe, and had to be replaced with agency staff.
New accounts for the 2019 calendar year show Laila's suffered further losses and an 11% fall in turnover to £36.3m as mults reviewed ranges and it also rationalised its own products.
However, operating losses narrowed from £2m in the 18 months to 31 December 2018 to £1.1m in 2019.
Auditor MHA Moore & Smalley, which signed off the accounts on 23 April 2021, said the company's current liabilities exceeded its current assets by almost £5m at the year end. It added that a "material uncertainty" existed that "may cast significant doubt on the company's ability to continue as a going concern".MD Laila Remtulla said sales fell again in 2020, but margins improved as costs reduced, with operating losses expected to improve by almost £400k.
The company also refinanced during the year, with new invoice finance facilities of £1.8m and additional support from its backers, including new loans of £1m, allowing it to meet its obligations when they fell due.
"In 2021, the business has seen an increase in approaches from potential new customers, as well as ongoing development with existing customers," she said. "These opportunities and the lifting of coronavirus restrictions provides the board with a more positive outlook."
The company could not be reached for comment.