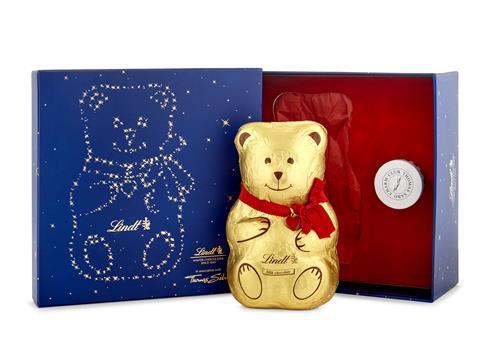 Chocolatier Lindt & Sprüngli boosted revenues by 6.8% to CHF 3.9bn (£3.1bn) in 2016, helped by higher-than-average growth in the UK.
The Swiss group said in a full-year trading update that it was now the fastest-growing chocolate brand in Great Britain, where it now has 13 retail shops.
It also won market share in Germany and France, which pushed organic sales growth in Europe up 7.4% in local currencies.
Group-wide organic sales growth came in slightly lower at 6%, with another 0.8% coming from currency gains as the slump in the value of the pound versus the Swiss Franc benefitted the chocolate maker and retailer, despite the US dollar strengthening.
"Lindt succeeded in outperforming the overall chocolate market, achieving important market share gains and sales growth in line with strategic targets," the group said. "This result is very encouraging, particularly given the background of a persistently challenging environment of stagnating, and even declining, chocolate markets, with generally subdued consumer sentiment, high raw material prices and rising price pressure on our trading partners."
Ongoing adjustments to the product portfolio of Russell Stover, which Lindt acquired in 2014, and the optimisation of its promotions strategy slightly weakened group sales growth in 2016, the business added.
Lindt's global retail arm also reported double-digit growth in 2016, opening 60 shops and chocolate cafes – mainly in Europe, Canada, Brazil and Japan – bringing the total to more than 370 stores.
In March 2016, Lindt announced ambitions to run the world's biggest network of premium chocolate shops by 2020 after growing demand for its products led to record results in 2015.
Ernst Tanner revealed in June that he was stepping down as Lindt CEO at the end of the year to become executive chairman, with CFO Dieter Weisskopf taking the reigns.