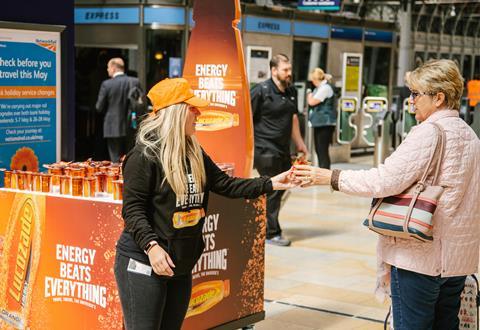 Lucozade Ribena Suntory has brushed off the impact of the UK soft drinks levy to maintain its profits despite a dip in headline sales.

Companies House accounts for the year to 31 December 2018 show sales fell £5.9m (-1.2%) to £412.5m but pre-tax profits edged up from £62m to £62.9m.
Profits were maintained despite the sales fall as as distribution and administration costs fell by 7.3% in the period.

LRS finance director Conor Brew said LRS had been able to maintain profits as distribution and administration costs fell by 7.3% in the period due to changes to its supply chain model, with Lucozade and Ribena drinks now produced and sold locally by other Suntory beverage and food business units.

The accounts said the results came in LRS was operating in a "challenging" soft drinks sector with "pressure applied by customers and suppliers alike".
Brew added that it had benefited from actions taken before the sugar levy's introduction in April last year.

"We made a bold investment to reformulate our drinks in 2016 and it has put us in great shape for the future.

"Our core portfolio and innovation pipeline is perfectly suited to long-term trends and 2019 has already delivered one of our best-ever quarters of sales growth, with our performance ahead of the total soft drinks market."

LRS expects to maintain this sales momentum through this year as major marketing campaigns come into effect.
Lucozade cut its sugar content by two thirds in the run-up to the introduction of the soft drinks levy and sales initially appeared to suffer as customers digested the new formulas

Lucozade Energy sales fell £43.8m last year [Nielsen 52 w/e 29 December 2018] due to a mixed reception to its reformulation. However, he brand appears to be recovering, having increased value sales increased 12% in the 13-week period to 27 January 2019 [IRI] and have "grown strongly" since the levy, according to LRS.

Overall sales were up 2% in 2018, The Grocer's Britain's Biggest Brands survey found. Sales were boosted by growth in Lucozade Sport, Zero and Fit Water, while Ribena sales fell back 3.8% amid reformulation and wide stills category stagnation.