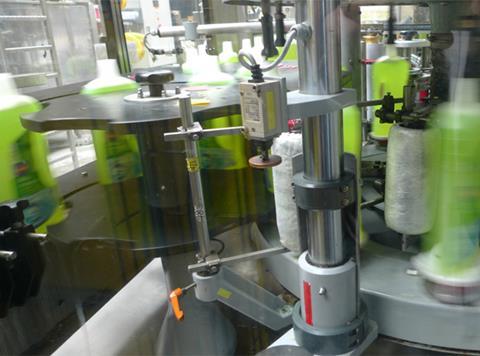 An explosion of promotional activity on branded goods has hit the performance of private-label specialist McBride in the year to the end of June.
The supplier of private-label household and personal care products saw adjusted operating profit fall £1.6m to £22m across the group on revenue down from £761.4m to £744.2m. Adjusted pre-tax profit fell from £13.3m to £9.7m.
Chris Bull, chief executive, said sustained branded promotional activity was the primary reason behind the weak performance of its UK business, but McBride was "taking appropriate actions" to improve profitability.
"Our principal objective for the forthcoming year is to improve profitability in the UK, while continuing to drive strong profitable growth in central and eastern Europe," he said.
Bull added that trading since the year end was in line with expectations. "We can expect an improvement in group performance following the actions being taken in the UK. The scale of this improvement remains dependent on the extent of branded promotional activity and demand in the UK retail sector."
As well as deep promotional activity in the UK, McBride said the company's challenges included declining demand in Europe, increasing legislation and regulatory compliance, competitive price pressure and delivering a reshaped cost base.
McBride's performance was set against the backdrop of falling share for private label in the UK household cleaning sector. Volume share declined slightly from 29.4% to 28.9%, driven by brands' promotional activity in the year to June 22, according to Kantar Worldpanel.
This was most extreme in the laundry category, which resulted in private-label volume share falling from 20.3% to 19.7%.
The market in personal care was also influenced by promotional activity, with private-label volume share slightly down from 17.7% to 17%.