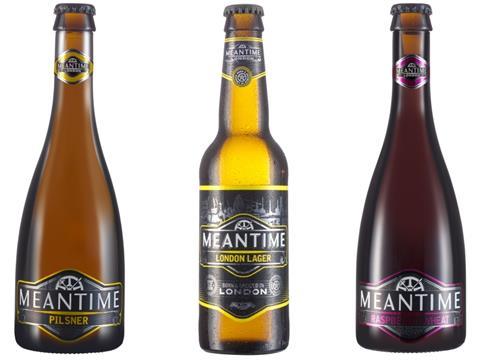 Britain's craft beer explosion has helped sales and profits soar at Meantime Brewery under the ownership of brewing giant SAB Miller.
Increased sales in supermarkets of Meantime brands contributed to the £10m jump in revenues to £26.5m in the 15 months to 31 March 2016, accounts lodged at Companies House showed.
Meantime, and craft rivals BrewDog and Innis & Gunn, has benefitted from supermarkets clearing out mainstream lager brands to make shelf space for the popular brands.
On a pro-rata 12-month basis, sales were up 26.9% to £21.2m. The financial period was extended to be in line with the year end of new owner SAB Miller, which acquired the brewery in May 2015 to tap into the craft beer boom and get into the fastest growing part of the UK beer market.
SAB sold Meantime to Asahi, along with Peroni and Grolsch, less than a year later in a £2bn deal as it attempted to the get the £79bn 'megabrew' merger with AB InBev over the line.
Pre-tax profits at Meantime doubled to £3m, compared with £1.5m in the 12 months to 31 December 2014, which represented a 60% jump on a pro-rata basis to £2.4m. EBITDA also rose £2.1m to £4.5m.
Meantime said in the accounts it enjoyed significant growth in the on-trade, with core brands London Pale Ale, London Lager and Yakima Red leading the market in pubs, restaurants and bars across London and the South East.
The majority of revenues are generated in the UK, but overseas sales also increased to Europe and South America but fell significantly in North America.